This is an old dog house / dog pen we've had for years, where our new chickens, Speckles and Clara, have been staying.
Here are Spek and Clara, our Barred Rock rooster and Barred Rock/Easter Egger hen.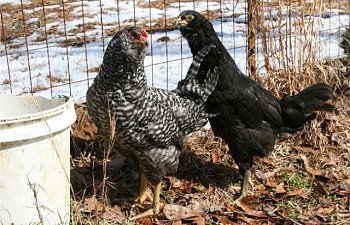 We decided to do a complete conversion to a coop with storage room for all of our supplies! Here are our progress pictures...
Phase 1 - removing the old siding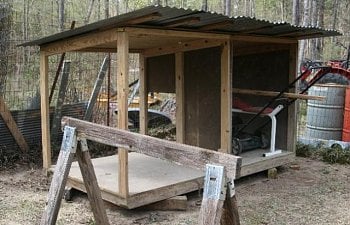 Phase 2 - install new siding, support for storage shelf, nest box and roost.
The left hand side is our storage room for all of our feed and supplies, coop on the right.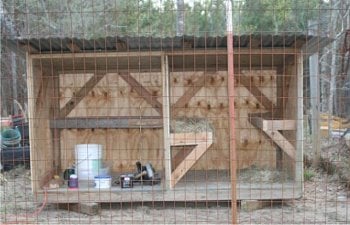 Spek and Clara checking it out...so far so good!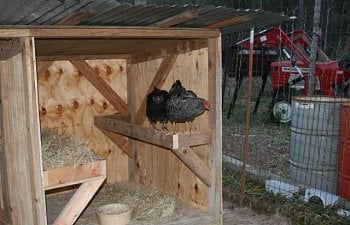 Doors on, supplies moved to storage area. LOVE IT!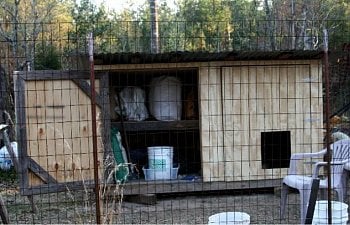 Ready for finishing - door handles, latches, venting, and paint...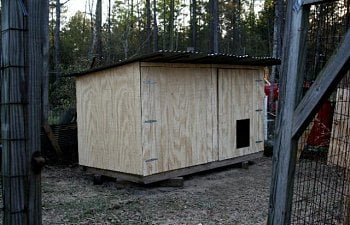 Phase 3 - finished!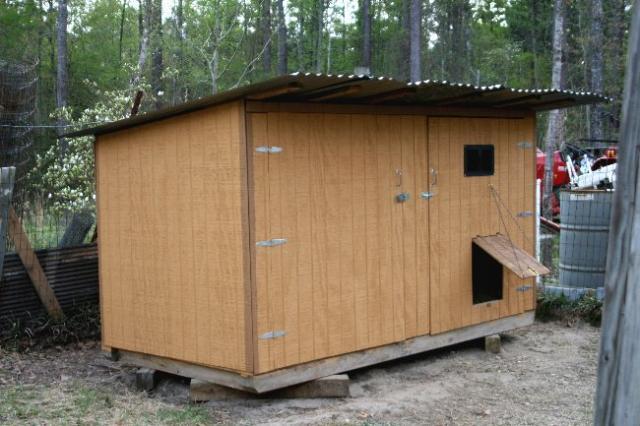 Cliff, Lucy and Ginger checking it out.
We moved on the Phase 2 of this remodel - moving our original coop into our new chicken yard.
Here we go....
Got it in place...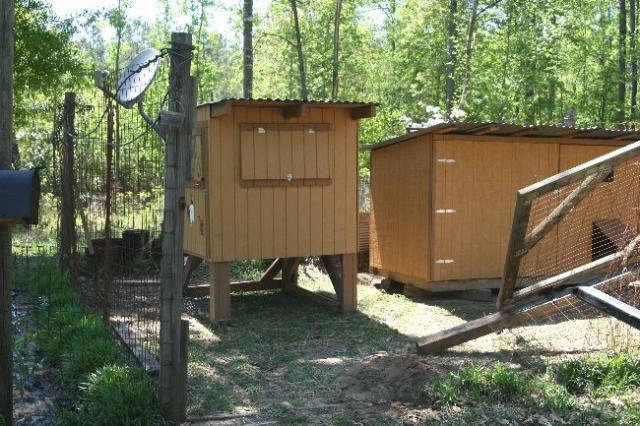 All fixed up! The Chicken Village!
This is the new Playground for the babies we hatch.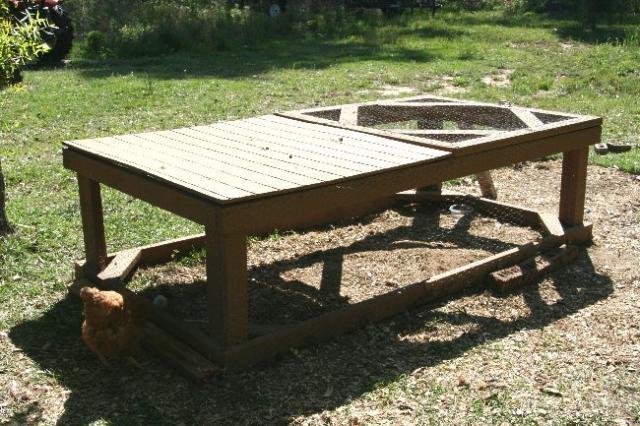 Thanks for visiting our page!
Rob and Shelley Lee