Mike and I both grew up on farms and really enjoy our animals.
Sadie is our first baby... we got her and shared her while we were dating. She was a free puppy we adopted. She's a german shepherd/black lab mix:

​
We have a little kitten, Smokey, who started out being a barn cat, but DH and I caved and ended up letting her be a part time house cat (especially once she went into heat... she is now spayed and will hopefully got back to being a barn cat once she recovers from that procedure).
She likes the chickens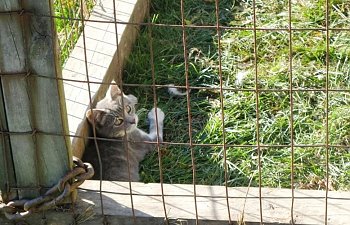 She and Sadie are buddies... actually, I think Smokey is convinced that she is a dog.
Case and Smokey cuddling... Smokey is no longer such a tiny little girl!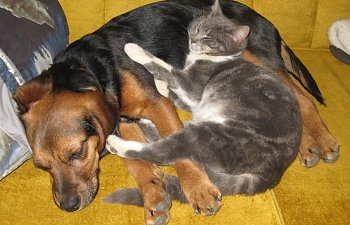 My parents were kind enough to give us the coop/tractor my dad built years ago for their chickens. We moved it around the yard every other day so that the girls had fresh grass and bugs to eat. We're currently in the process of building a hoop coop that I can move by hand through the pasture at our new house. This coop will still be used, though.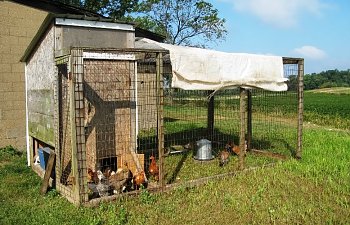 Here are some of the GC girls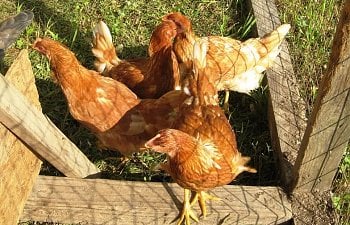 EEs: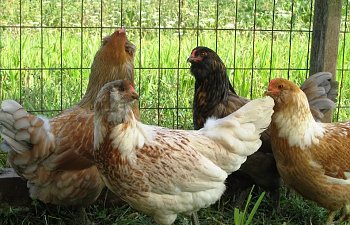 I think this one is really pretty.
Roosting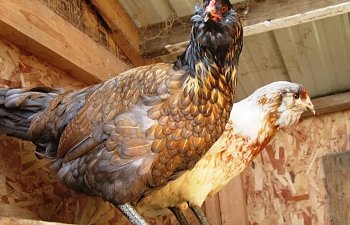 This one is my little buddy... while some of the EEs are still scared of me, she comes right up to me any time I come in to visit with the girls.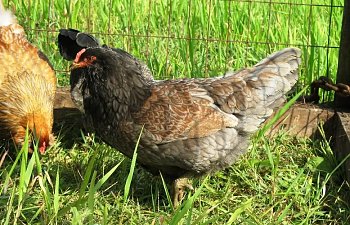 Guinea keets - they're SO cute when they're little!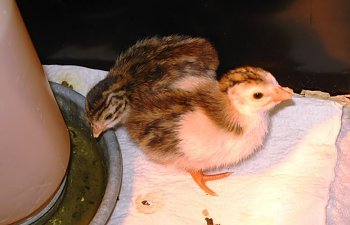 New brooder set-up after they escaped the rubbermaid brooder in the bathroom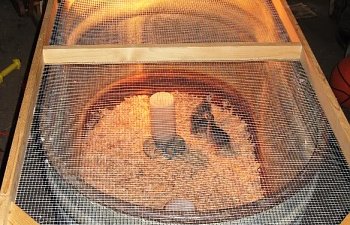 I've been taking them outside in an old dog crate with some extra fencing so they can't slip out:
We ended up with a male and a female, so we've been getting fertilized eggs! I have 6 eggs in the incubator now. This is the female.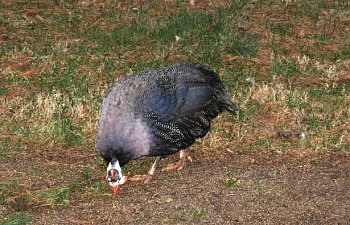 This is the male.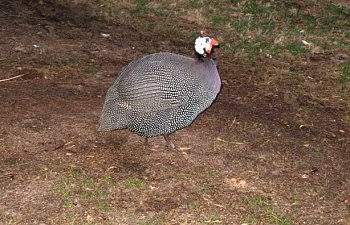 Over the winter of 2007/2008 I raised pigs where my garden was - just giving them access to it a little at a time so they would still eat their feed, not just the garden leftovers! It was a lot of fun and it was so nice to have some livestock around again (I love the dogs, but it's not the same as having cows and pigs). We don't have pigs at the new house yet, but we're hoping to get some soon! We still have to move the pig house down here.
Here's our pig house we designed and built with my dad's help: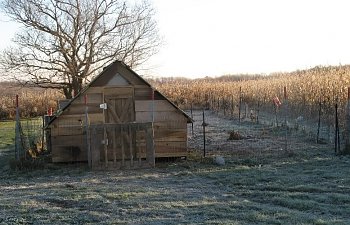 The cute little piggies when we first got them: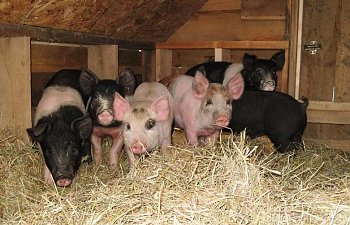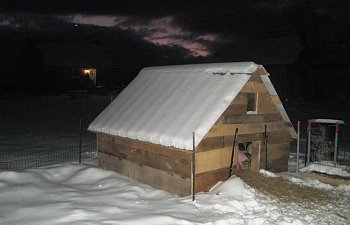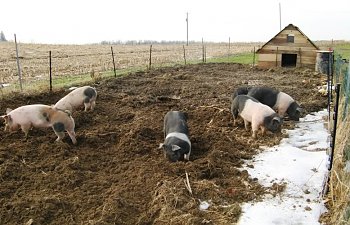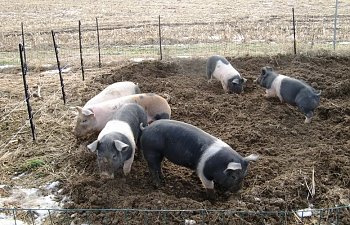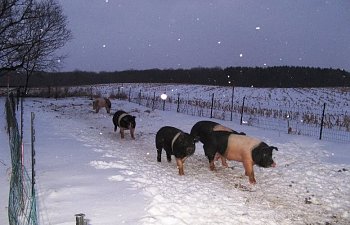 We have a recent addition to the family - this is Ned, our goat. His job is to help up clear brush! He's a cute little guy!​
​