Some pics of our house and yard. We live at the base of a small mountain, surrounded by Michaux State Forest land. Nothing across the street and up the road but woods. Great for hiking and wildlife.
Front of house and yard- built in 1890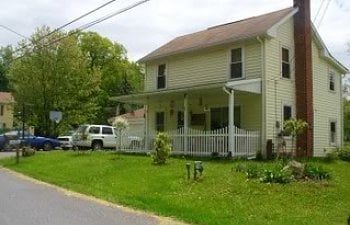 Part of our backyard. We have 3 acres. Hubby wouldnt let me have this barn for my chickens. He confiscated it upon move in. I am still trying to swipe it for other animals, no luck yet lol.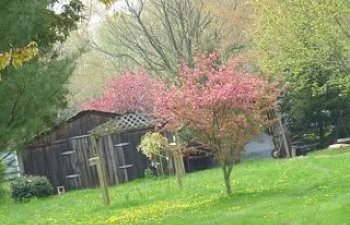 My little frog pond the kids and DH put in for me Mothers Day 2007 and the Weeping Willow we planted in 2004 when we moved in.