OUR "RECYCLED"COOP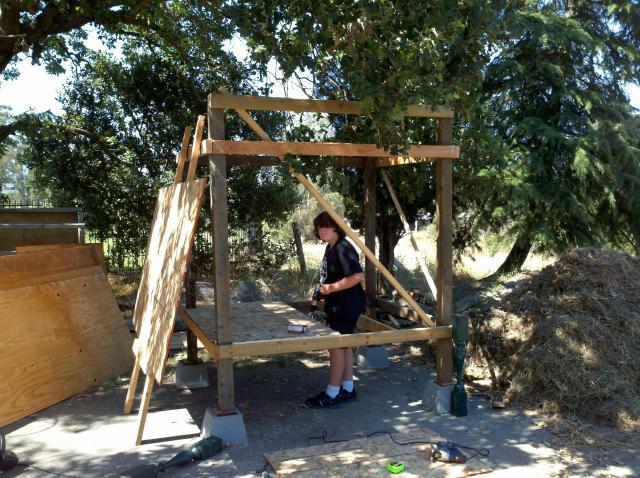 After moving to a country place this past April, my wife started to talk about having a chicken coop. We had always lived in suburban neighborhoods (Track Homes) so the idea of having chickens seemed like fun. After estimating the cost of building from all new materials, beeing as cheap (cheep!) as I am, I decided to experiment with building the coop from as much recycled and secondhand material I could find. My wife had already brought home a sizeable amount of scrap posts and 2x4's from a friend's fence that was torn down a few years prior, so that got us started.
​
Craigslist turned out to be a great help. I posted an ad looking for scrap wood that I could haul away for someone. I figured I would have to wait a while to build up enough material. To my surprise, I was contacted the next morning by a gentleman who stated he had some plywood and 2X4's if I wanted to come and pick it up. It turned out to be almost all the wood I needed, scraps from a few sheds he had built, siding, 2X4's and PT posts. He's definitely getting some of the first eggs!
​
I didn't really have any plans at all. I had researched a few coops on BYC, and dug out some old Handyman magazines looking at shed designs. I had built a shed a few years back using posts, so I figured I would do the same, but instaed of sinking the posts, i mounted them to concrete piers. I wasn't sure if our landlord would want something that permanent in the ground, so not sinking the posts seemed the way to go.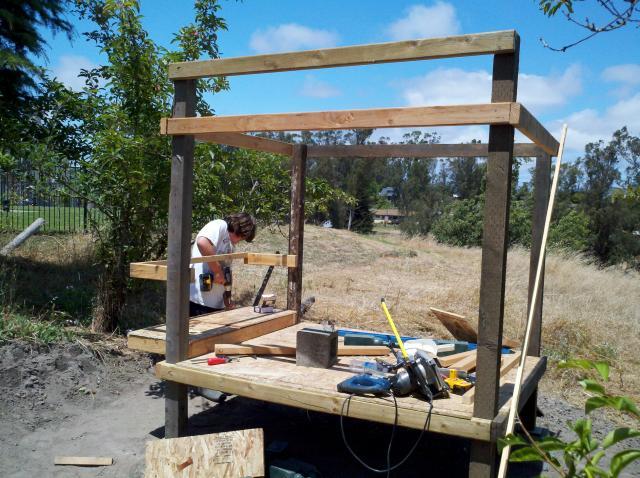 ​
We decided we wanted at least 6 to 10 hens, so i started to design a 4 nesting box setup. Again, no plans, just working with what we had and checking out BYC for inspiration. It actually turned out to be a fun project for my son to help me with.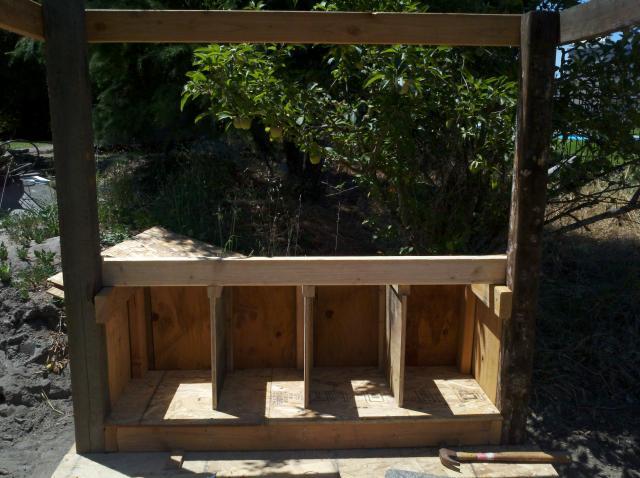 ​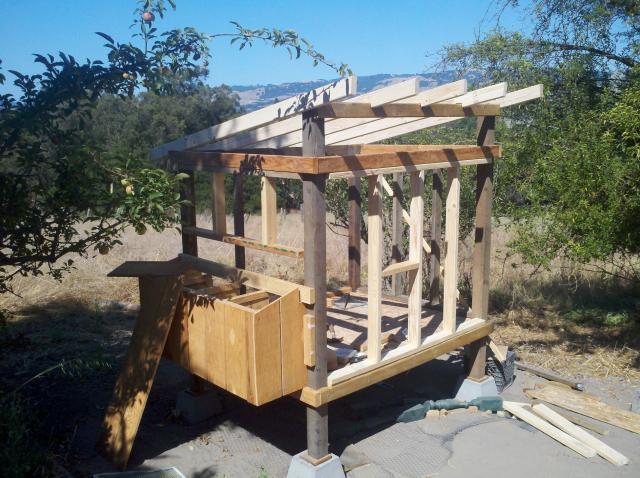 ​
At this point the only wood that is not secondhand or recycled are the roof beams and some of the framing in the front. I had plywood for the roof, but was having trouble finding roofing material, free that is. Searching through craigslist I finally found someone who was tearing down an old shed with an aluminum roof, JACKPOT! They also had a ton of scrap wood so we loaded up the trailer and headed out to pick it up.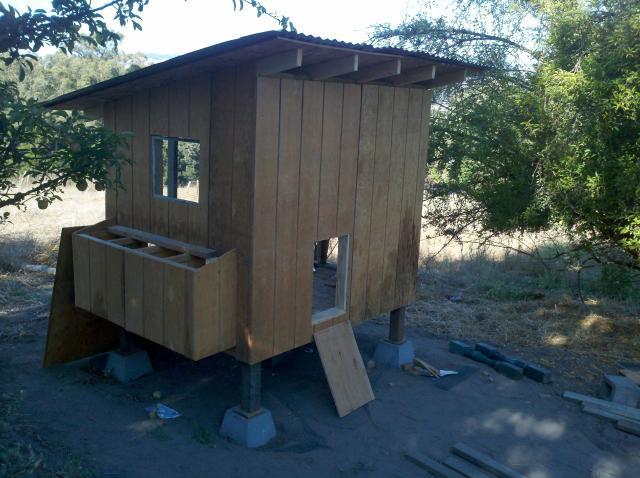 ​
Here we are about 5 1/2 weeks into the project. Siding is up on one side and the front. Building with scrap wood was a little challenging, finding the right size pieces that would fit. I ended up using the best pieces for the nest box side and front since that faced the house and driveway.
​
7 Weeks in and finally have the back and other side done. THis really shows how we had to piece together the paneling. THis was all acrap from a torn down shed, same place the aluminum roofing came from. I was able to also fashion the nest box lid from the same paneling, It was crazy but in most cases, the pieces were just the perfect shape ans size. Just a little cutting to get it just right.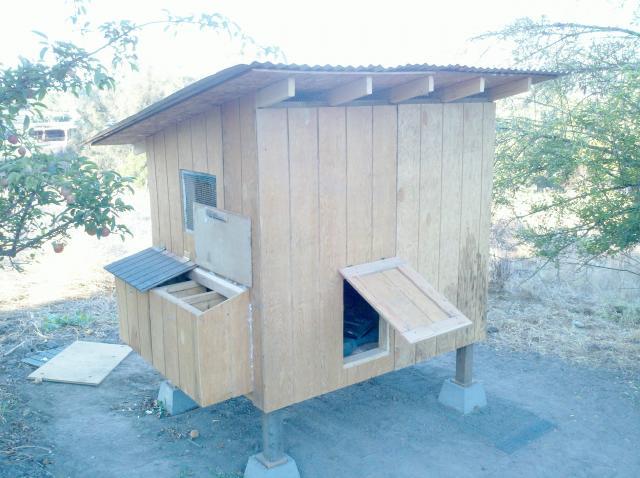 ​
Getting closer! Front door is done. Next weekend is labor day and we will be hopefully completing the last touches on the coop and starting the run.
​
Here's a shot of the floor. Scored some remnant linoleum, where else? Craigslist!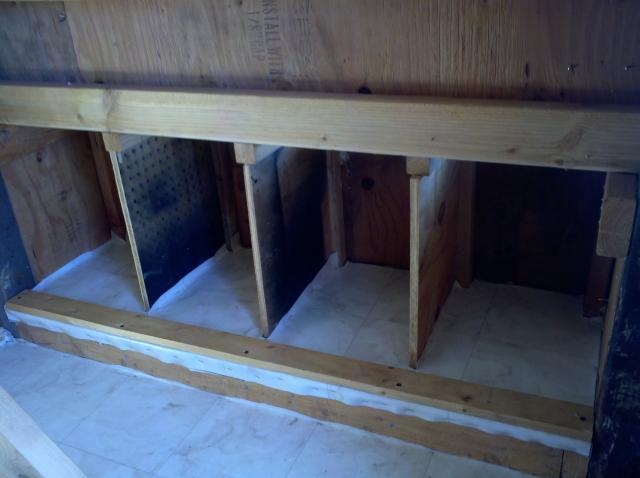 ​
Finished boxes! Ready for some nesting hay...oh and chickens too, can't forget them! Coming soon...
​
Roosts put in today as well. This pretty much finished the inside.
​
Finally getting it painted. We painted the coop to match our house..so of course we had some left over paint from the house.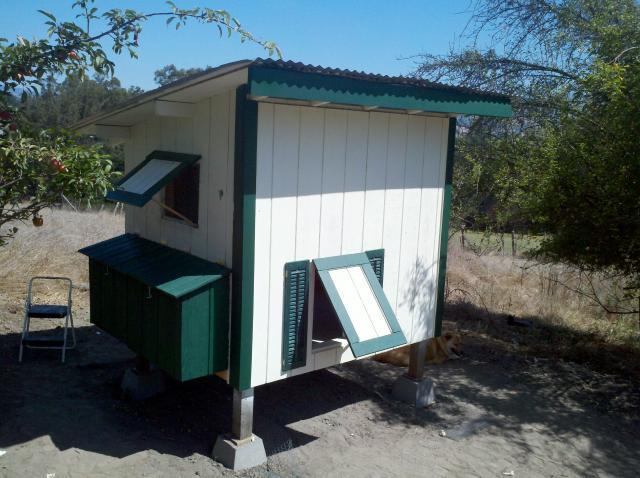 ​
And...Here it IS!..We still have to construct the run, so probably one or two more weekends then we will be ready for our chicks. At this point I figured with the small amount of wood I did buy, some additional paint we bought, hardware (screws/ hinges etc.) I spent maybe $150 on this project. Probably would have cost double at least had I bought all the material.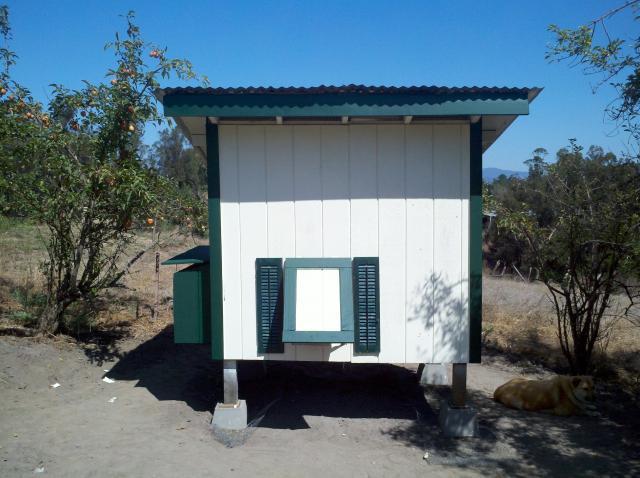 ​
Well, the last entry in this blog was September...but here it is end of January and the coop and run are now complete, including our new flock. 3 Buff Orpingtons a 4 Barred Rocks. Everything turned out great and was probably one of the most satisfying projects I have done in a while. My son loves his birds. The run was still completed with mostly recycled lumber and chicken wire from craigslist, except for 2 posts. Even the gate was found at our local dumps recycling yard.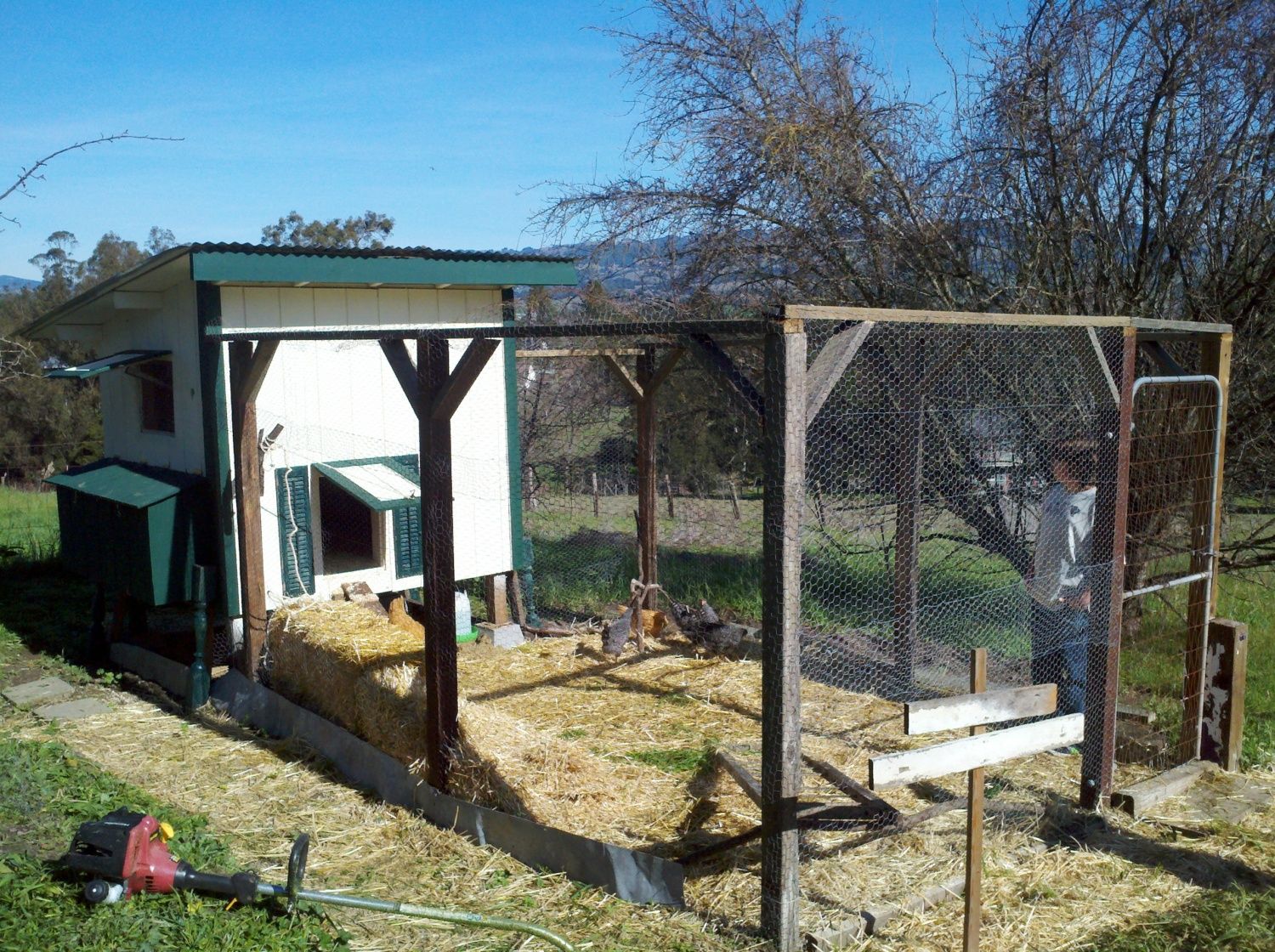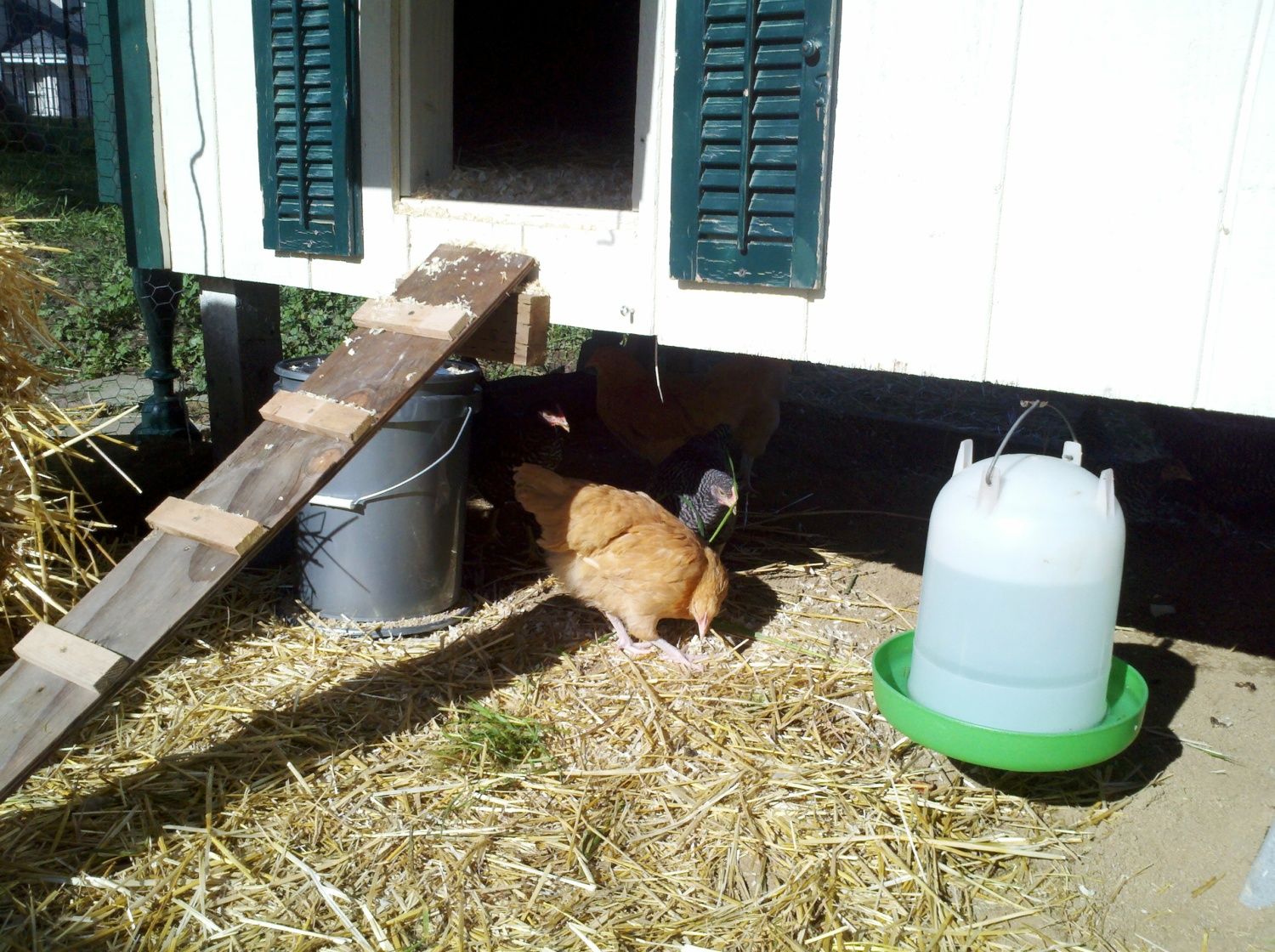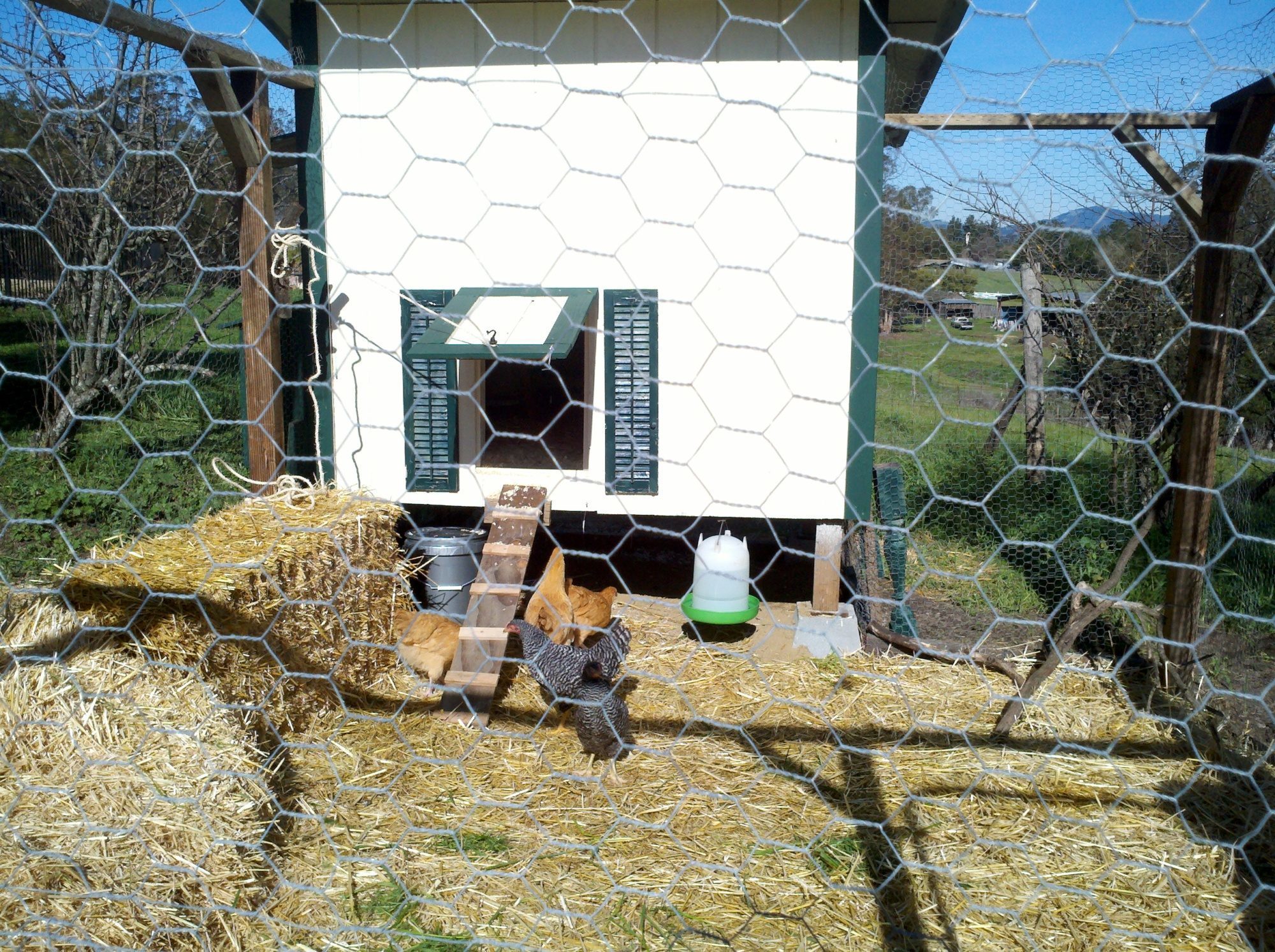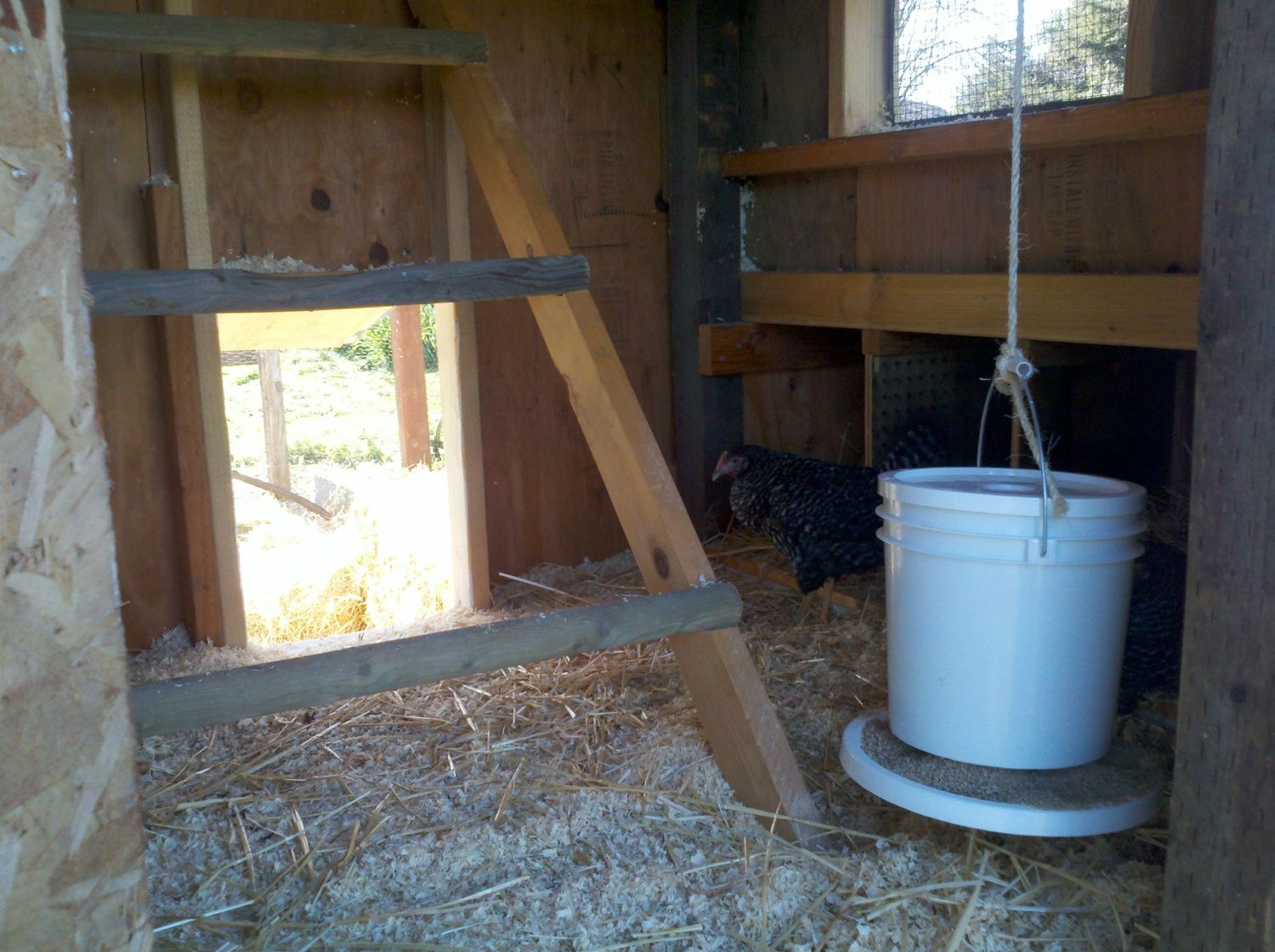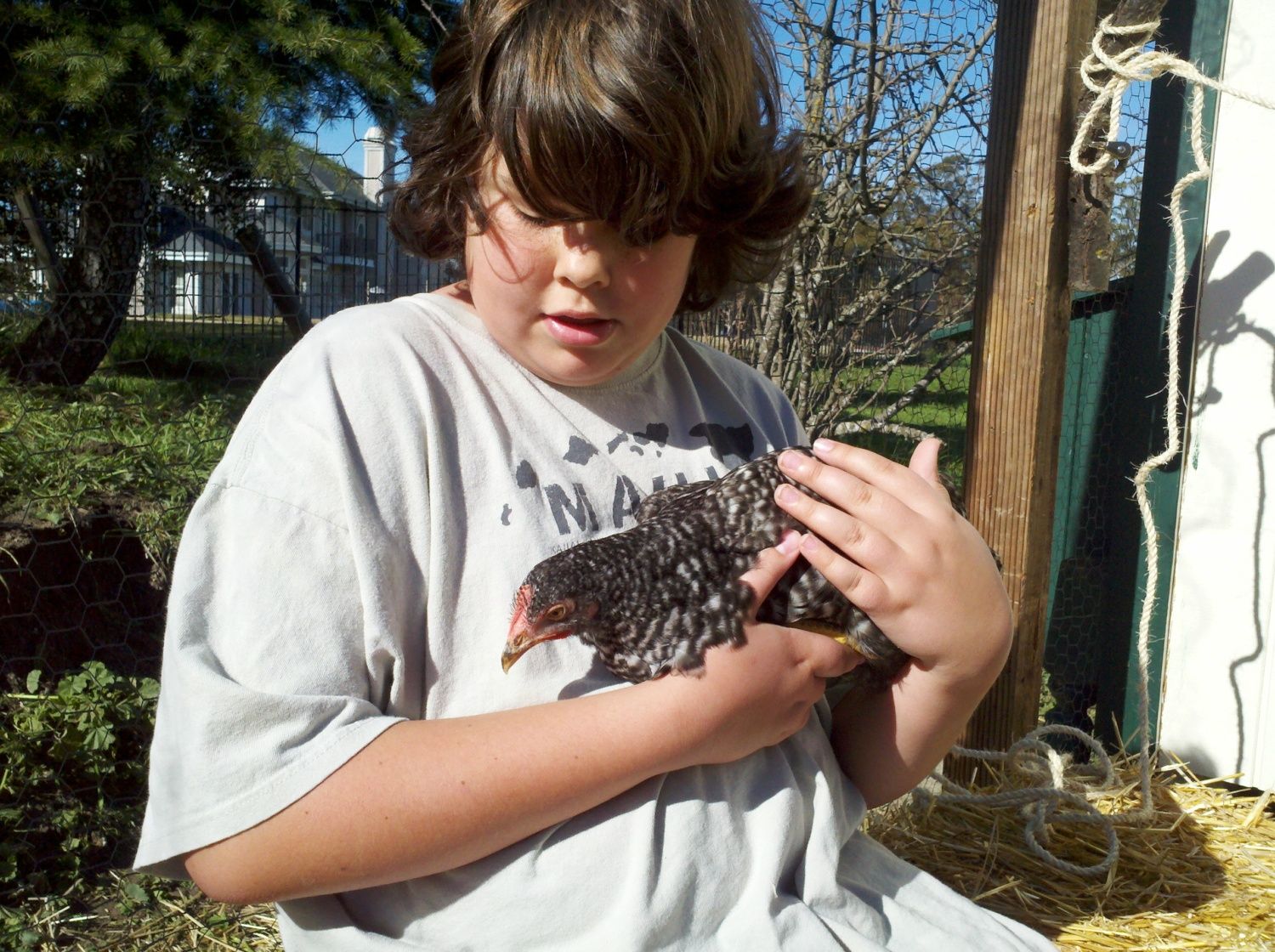 And now the fruits of our labor!!! It's April and our girls are finally laying, well four of them anyway, but we should have all seven laying soon. Here is our first little egg from our buffie "Martha". Her eggs have gotten progressively bigger now.
Here's our first dozen! I love the variation in size and color. We are getting 3 to 4 a day now.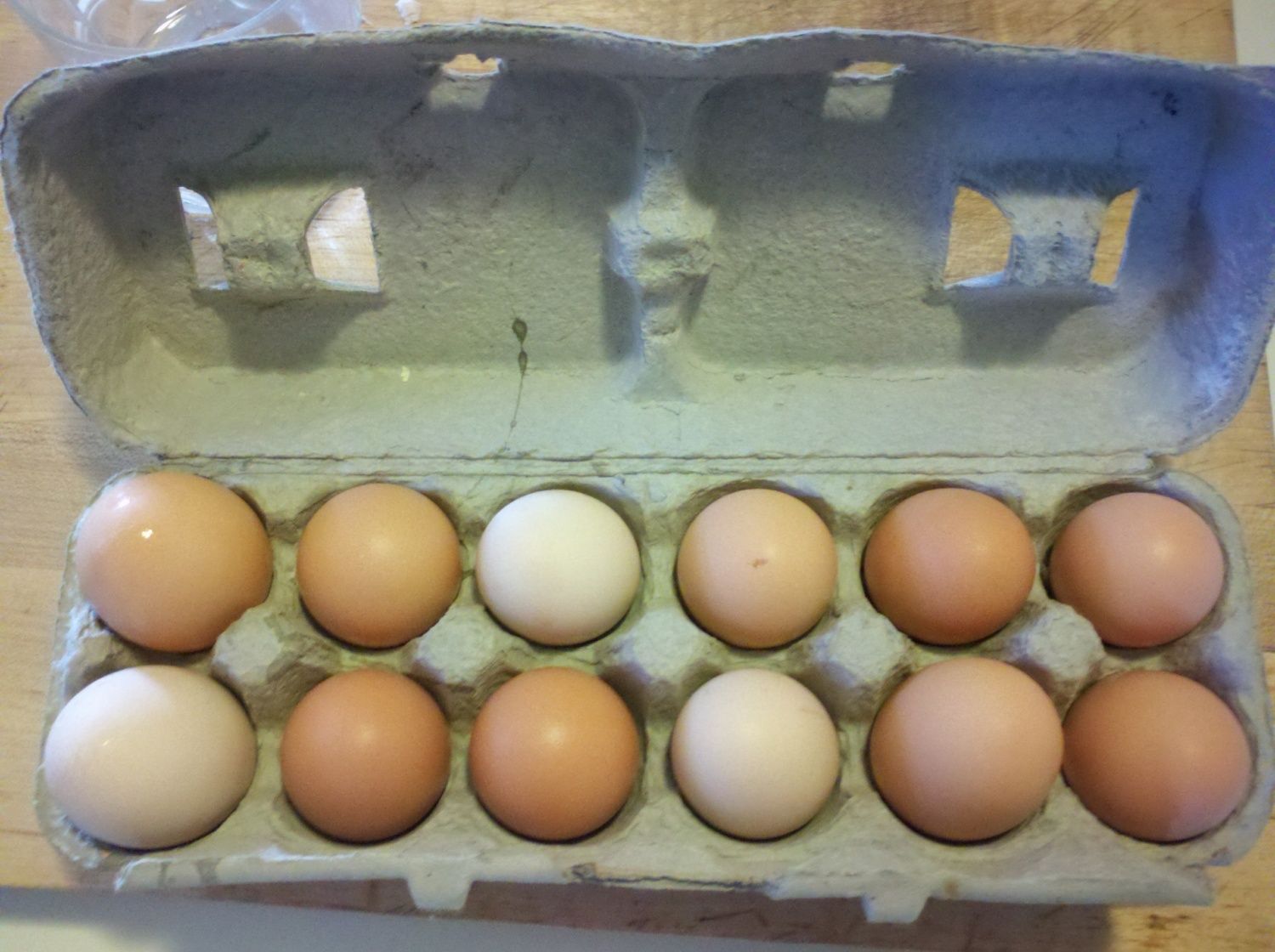 Our girls all grown up. Munchin' on some sweet grass. Thank you to all the folks who commented on our page, and thanks to BYC for the POW submission.