Little Silkies at Little Creek Farm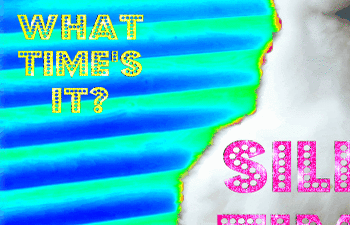 Happy Holidays!
love,
Erin(littlecreekfarm) Malibu and Puffy!!!!
hope everyone has a great Christmas!
It All started when we got 2 pet silkies, a white pullet named Malibu and a grey cockerel named Puffy. We fell in love with them and the silkie breed.
.............................
~~~~~~~~~~~~~~~~~~~~~~~~~~~~~~~~~

Meet my 2 new adorable silkies!!! They are the sweetest things!!

Meet Malibu

Malibu is a white Silkie pullet. She is 6 months old and i love her!!!! She is sooo fluffy and is the princess of the flock


She enjoys people and i let her roam around the barnyard when i'm outside with her. She is sooo pretty & sweet!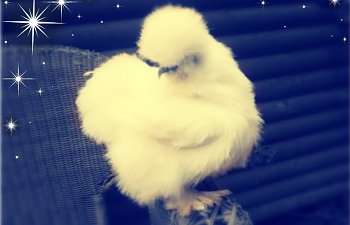 Meet Puffy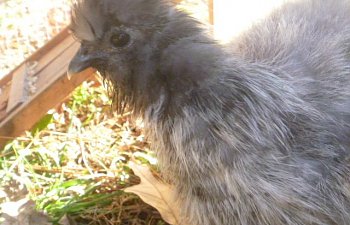 Puffy is our little grey Silkie Cockerel. He is 2 1/2 months old and we love him!!! He is always following Malibu around and snuggles with her!!
He enjoys playing with my brother, who of course, adores Puffy!!!

------------------------------------------------
Photos of my silkies
Please come back for more on my pet silkies!! PM me for any questions!