Yesterday, Mary and I started on the Chicken Run, and had it done by day's end. All there is to do is add the wire fencing to the top to keep hawks out. You can see the roll on the ground ready to go.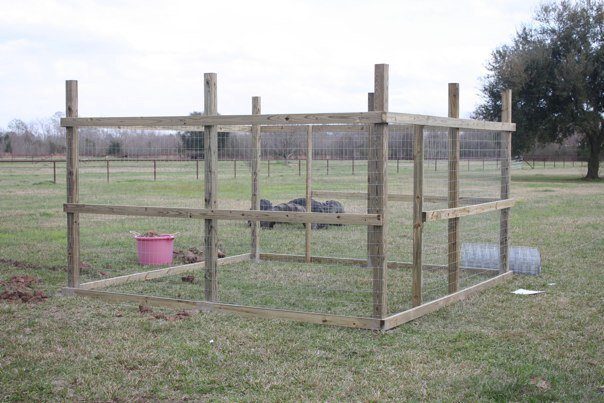 The run is made with 4x4x8 PT Posts set 6 feet apart, and sunk in the ground 9 inches. They are framed by 2x4x12 PT Studs, and it is all wrapped by 2x4 14 ga welded wire fencing. I left the posts tall to be able to add spot lights (and maybe Christmas Lights) later.
There are 2 doors to the run. One is from our yard, and the other will connect to the corral.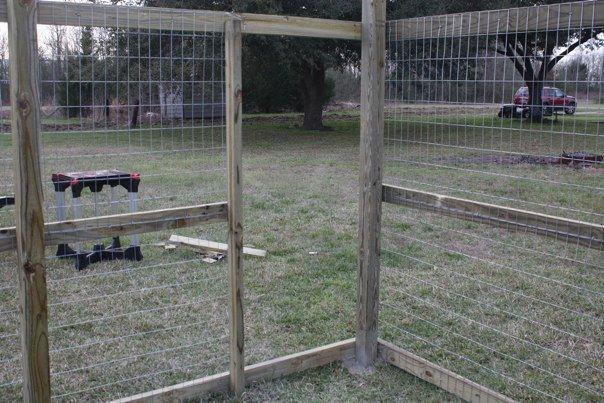 The second door opening...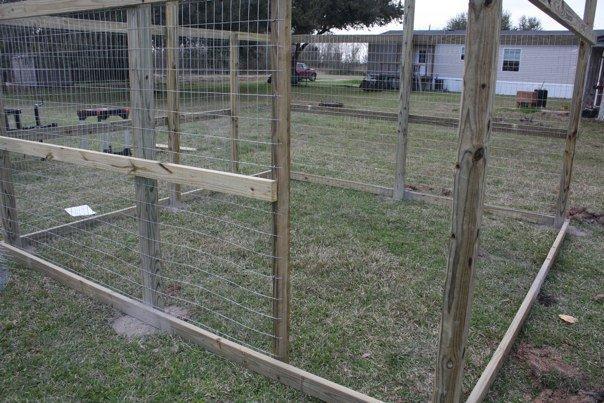 We left the backside open, because this is where the Coop and Goat Condo will be going (this is the next thing to build).