What I have to OFFER:
PICK ONE
A "dragon" plushie its really a "scalemate" from an internet comic called homestuck- It is made without arms- though I can easily add arms. oh all handsewn- no machine.
here are examples of ones I have made so far.
I have other fleece and I can make other colors-
you can have one per swap- eye color (buttons will vary)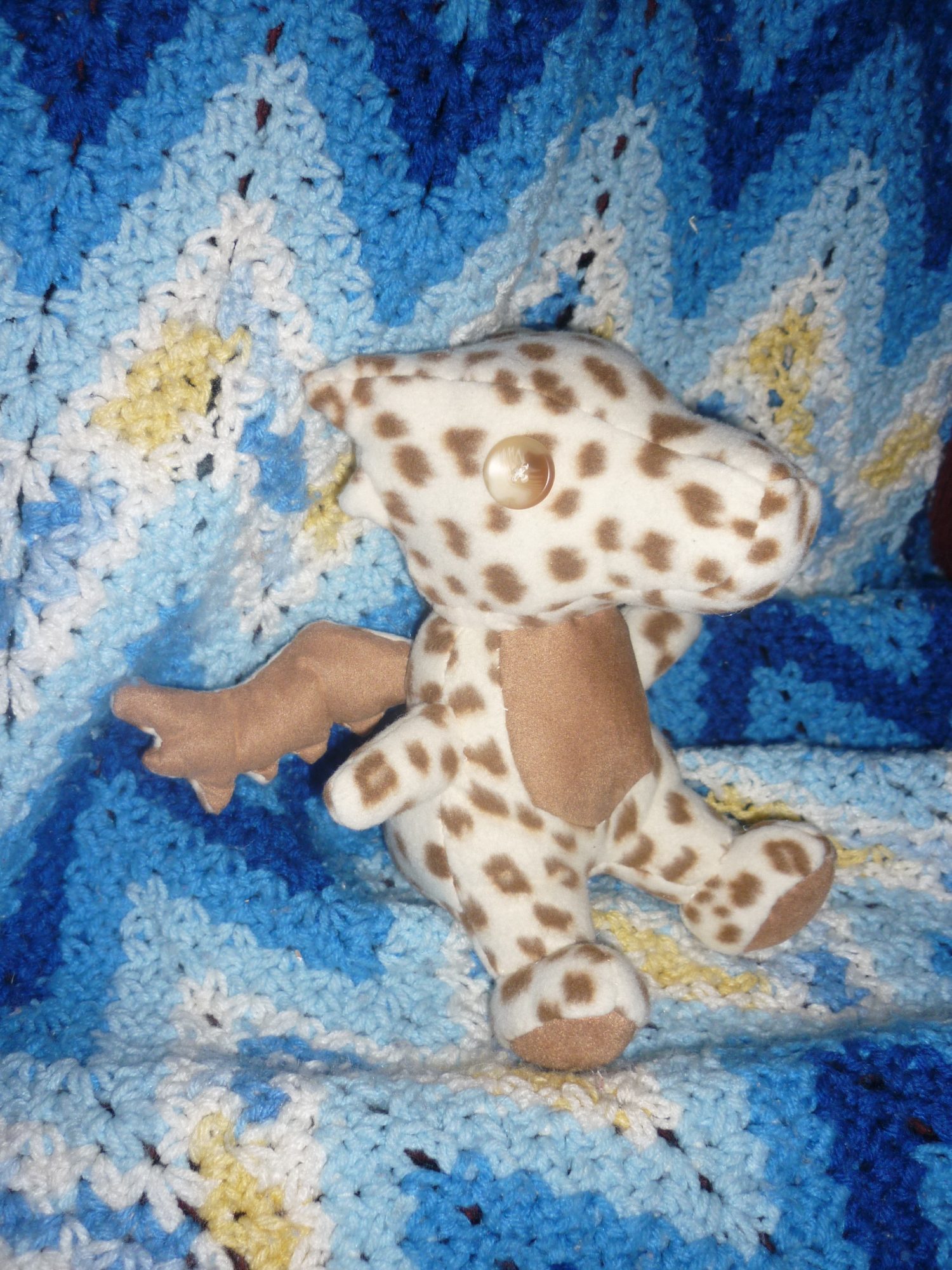 or.
a bunch of seeds- can be flower or veggie or herb- - i need to go through them- you wont be disappointed
WANTED: (I do have a page for this but thought I would add a quick list here)
other items wanted:
Pokemon Cards/Neopet cards
Xbox or Wii Games
size 1x pants
size 2x shirts
size 9.5/10 shoes
jewelry
jewelry making supplies
musical crib soother