The Chicken Tractor
I have a few raised garden beds and wanted to construct a chicken tractor that would fit on top. I envisioned the hens in the beds scratching and fertilizing the beds before planting season. Preparing the beds for a lucious crop of whatever vegetable I can keep alive that year. I am hoping to put them to work next spring (2010).
I sketched out a design and took it down to Home Depot. Ten minutes with a nice retired builder turned Home Depot employee and I was out the door with a plan and a new circular saw.
(The teepee tractor was constructed using 2x2,decking screws, chicken wire, hardware staples, small hinges and two drawer pulls.)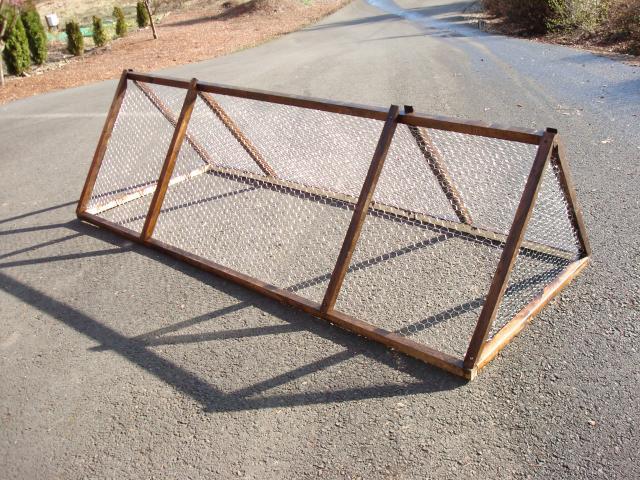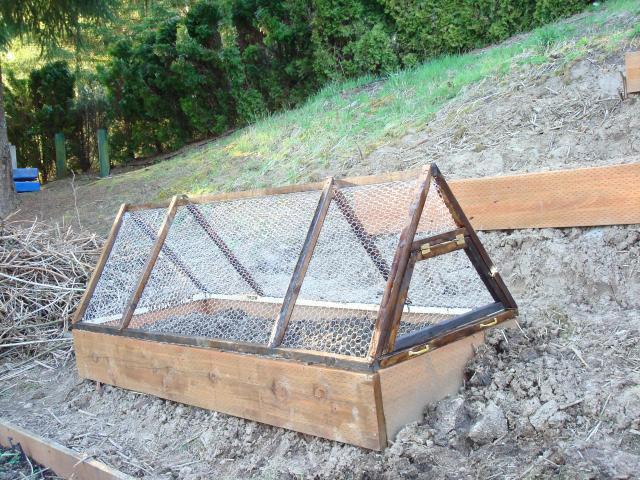 For now the chicks are main stage entertainment for Green Mountain Gang's Friday afternoon Happy Hour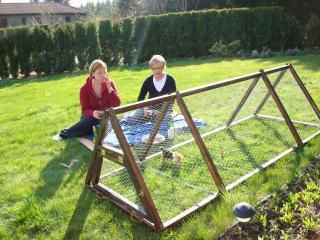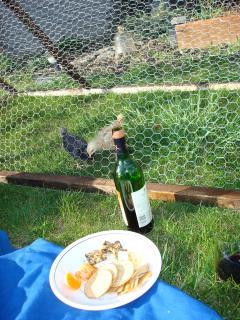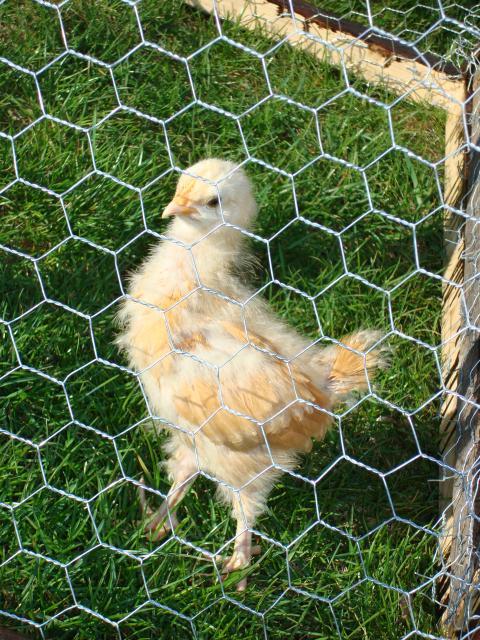 Pooh is getting her attitude on at a very early age.
​