General Information
Breed Purpose

Dual Purpose
Comb

Single
Broodiness

Seldom
Climate Tolerance

Cold
Egg Productivity

Medium
Egg Size

Large
Egg Color

Dark Brown
Breed Temperament

Friendly, Easily handled, Calm, Bears confinement well
Breed Colors/Varieties

Red Partridge
Breed Size

Large Fowl
The Welsummer breed originated in the town of Welsum, Holland. In the early 1900's a farmer's son in the area began concentrating on improving the local birds and he soon developed an exceptional line. His birds were shown at the World's First Poultry Congress in 1921. In the next few years fanciers wrote a breed standard for the Welsummer and in 1927 a Dutch association of Welsummer breeders was formed. The Welsummer became widely known when their eggs were exported to other European countries for the commercial egg trade. There the dark brown eggs were a huge hit with the public. Welsummer hens are justly famous for their very dark
terracotta brown eggs
, which are often speckled or spotted.
The hens have a nice disposition and do good in mixed flocks. They are also very good layers, with some hens laying up 250 or more eggs a year. The egg color and production make them a very popular addition to backyard flocks for people looking for a dark brown egg to add to the egg basket.
Barnevelders, Rhode Island Reds, and Partridge Leghorns are amongst the breeds that were originally used to create the lines of Welsummers we have today.
The most common color of Welsummer is by far the Partridge, though Silver and Gold Duckwing also exist. They are single combed, the hens are fairly cold hardy and they will go broody occasionally.
The breed was recognized by the APA in 1991.
Welsummer eggs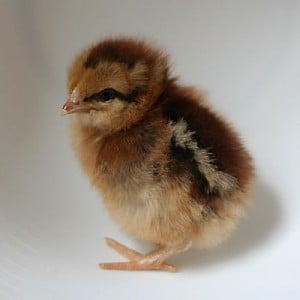 Welsummer chick
Welsummer hen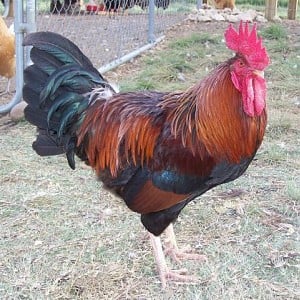 Welsummer rooster
For more information on this breed and their owners' and breeders' experiences with them, see our breed discussion here:
https://www.backyardchickens.com/threads/chicken-breed-focus-welsummer.980204/