I am offering 10 + of our darling Fancy Bantam Frizzle Cochin chicks.
I will have extra Fancy Bantam Frizzle Cochin chicks this week and am offering a 24 hour auction for what I have left tomorrow (Wednesday). I will send everything I have left on Wednesday after shipping.
In our Frizzle Cochin pens we have :
Pen #1 - Multi colored Bantam Frizzle feathered Roo x smooth feathered hens in a variety of different colors and patterns.
Pen #2 - White Bantam Frizzle feathered Roo x smooth White and Buff hens.
These are my own lines,have been working on them for years .They all have very nice heavy feathered feet and really nice cushions.
The chicks that hatch will be both Frizzle and smooth feathered ,should be about 50/50 .
We have been getting a lot of Blue/Black/White and fancy patteren chicks . A few Buff/Buff White/mottled/browns/reds/splash and more !
Shipping is $40.00 Express ,Local pick-up is also welcomed !
Payment is required promptly at the end of the auction to
[email protected]
as the chicks MUST BE shipped out tomorrow (Wednesday) Please be sure to include your Name,address and phone number as it needs to go on the box. (Please include your BYC-user name so I know who payment is from )
Thank you for viewing our Listing !
Roo in pen #1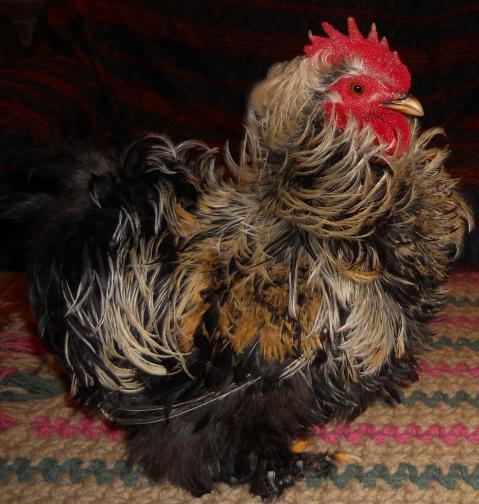 Roo in pen #2
Last edited: