The Polish is an unusual and beautiful bird. Polish or sometimes known as Poland, or Crested Dutch. The oldest of the crested breeds. It was mentioned as a purebred as early as the 16th century. Some history facts say they come from Poland, but other mention Netherlands and Britain. Polish are such an old breed, that their history has been somewhat wiped off.
Hens weight around 4.5 pounds, and roosters 6 pounds.
Color-Tan with off-white lacing
They lay a good number of white eggs.
The Polish is hardy breed well suited for cold weather. They bear confinement very well. They twitter away and bob about towards you all the time. They just are full of a character birds, friendly and quite.
I purchased the hatching eggs from a NPIP breeder.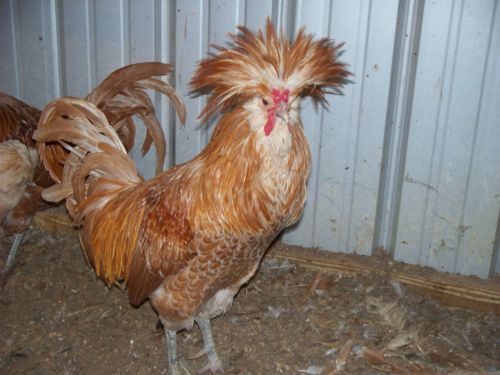 Last edited: