1) What type of bird , age and weight.
5 week old Buckeye chick, not sure of weight, can get it if needed
2) What is the behavior, exactly.
she just lays around. She will eat if you put food in front of here and she scoots herself around. She also has 1 foot that is really curled, I tried boots but they kept coming off. The other foot is a little curled but seems better after the boot was on for a couple of days.
3) How long has the bird been exhibiting symptoms?
For about 4 or 5 days now.
4) Is there any bleeding, injury, broken bones or other sign of trauma.
none that I can see
5) What happened, if anything that you know of, that may have caused the situation.
Nothing that I can think of. Maybe some rough housing with the other chicks
6) What has the bird been eating and drinking, if at all.
Yes, if you put it in front of her she eats and drinks fine
7) How does the poop look? Normal? Bloody? Runny? etc.
normal looking poop, no blood, not runny
8) What has been the treatment you have administered so far?
I added avia charge to her water for the last week since I noticed the problem. She has been getting scrambled egg and yogurt almost every day as well
9 ) What is your intent as far as treatment? For example, do you want to treat completely yourself, or do you need help in stabilizing the bird til you can get to a vet?
I would like to treat her myself if I can. There aren't any avian vets around
10) If you have a picture of the wound or condition, please post it. It may help.
see below
11) Describe the housing/bedding in use
Pine shavings, she is in a big rubbermaid tote by herself right now
She doesn't get up and walk at all now. She will drink if you put her in front of the water and she will eat if you put it in front of her. She had some poop stuck to her a couple of nights ago and I gave her a little bath and wrapped her up in a towel and she was calm and tried to wiggle her legs. She has some movement it just doesn't seem like she can stand up.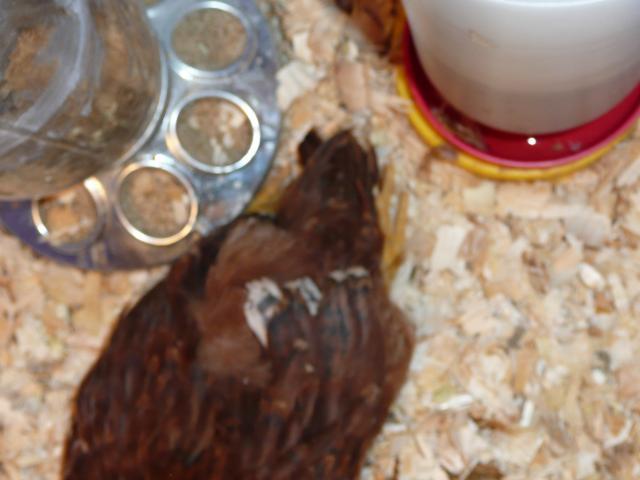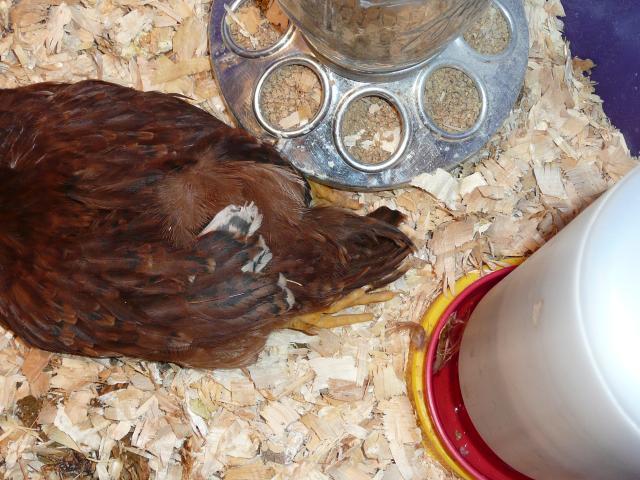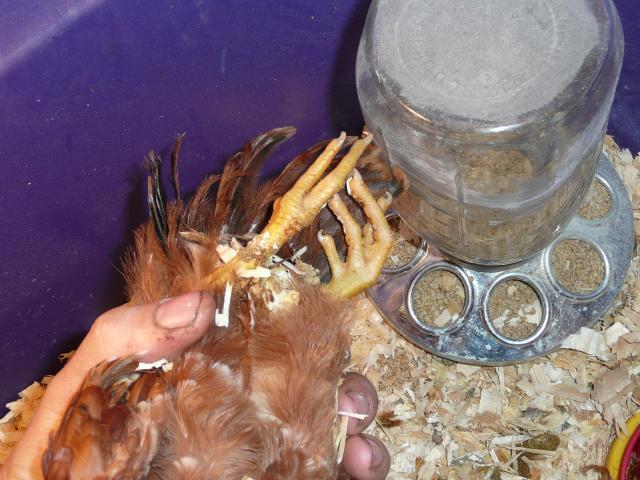 Last edited: