BLRW chicks!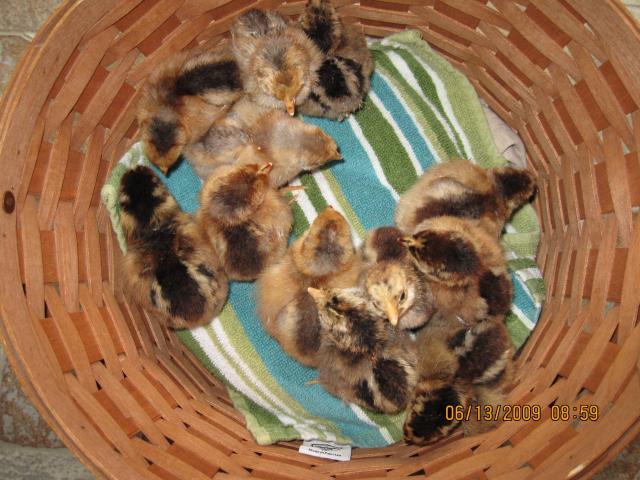 Had 16 on day 18 and 12 hatched! I am over the moon!

Some were eggs from B.Saffles and some were from buzzard chick.
My dd and I "chicken flipped" and we think we have 6 girls/6 boys! I banded the boys to keep track of this method to see if it really works!

Hoping all your hatches are happy!