Well, I've got my homemade incubator up and going. It's holding steady at 100 degrees with 41% humidity. What do you think... am I ready for eggs? (Ignore the golf balls, just threw those in for the visual...lol)
Supplies for homemade incubator:
1 10 gallon aquarium
fish rock to cover bottom and help hold heat
1 personal size fan (purchased at
wal-mart
for $6)
Hardware cloth folded to box like shape
lamp with clip (that we removed) with a 30 w soft white bulb (bulb is about size of golf ball)
pyrex bowl for water
funnel
tubing
leftover pink fanfold "styrofoam" from when we sided our house a couple years ago
I took the egg cartons and glued pvc pipe to the bottom. There is a small hole in the top of the pink covering of the incubator where I can use a small dowel rod to rotate the egg cartons from side to side. There is also about a 1 inch opening in the top covering of the incubator so it doesn't get too hot and lets fresh air in.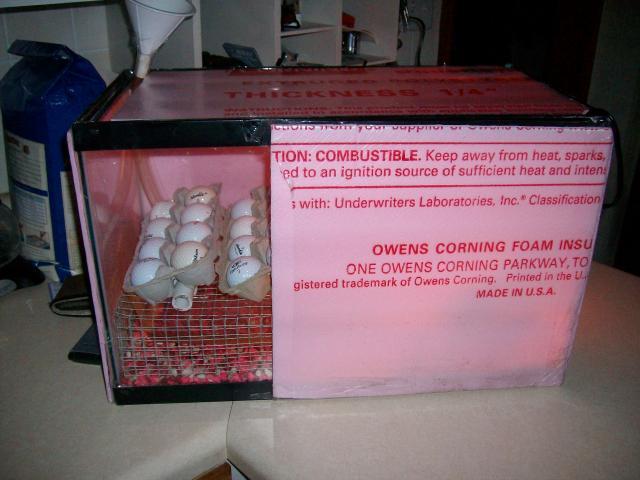 Last edited: