Chicken overload
14 Years
Apr 30, 2008
2,185
69
326
So I have a growing problem of egg flats.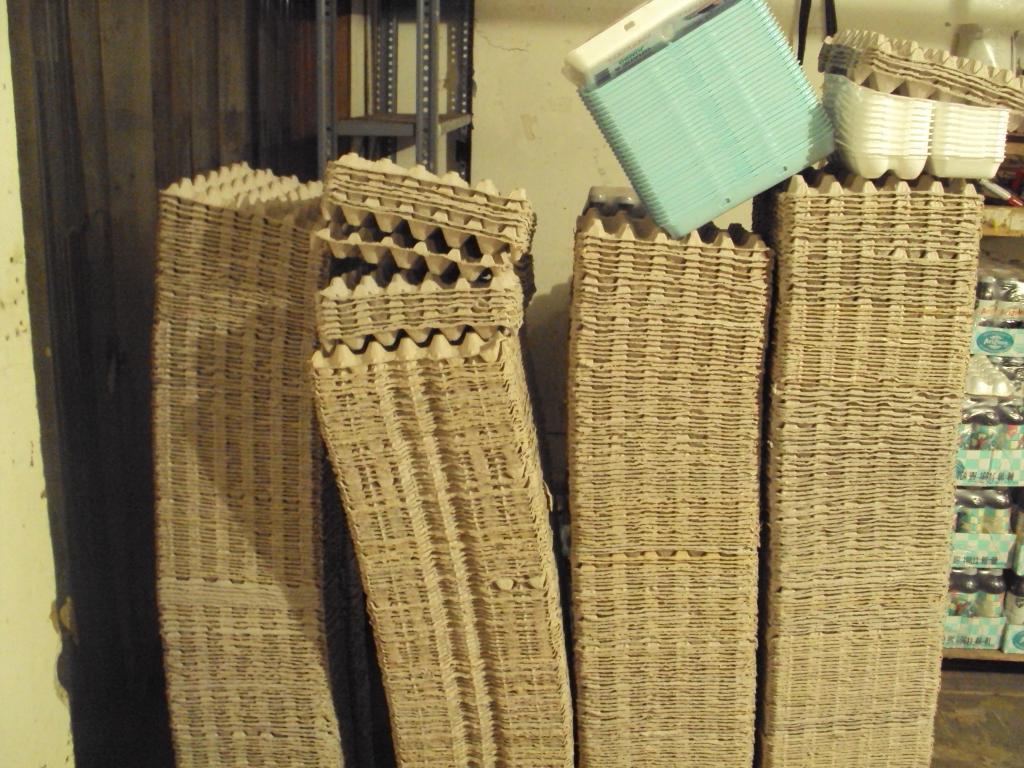 Since I only use cartons to sell my eggs I get a lot of flats left over. Would anyone have any good ideas on what I could do with them... thoes piles are only about 2 months old and its still growing. I have already posted them on craigslist and byc at .02 cents each to see if I could possible sell some.
I'm thinking of maybe making something else out of them... Or maybe seeing if I could find a local place that would buy them to recycle sorta thing. even if it wasn't much.