I took the kids all day Sunday for a day at the amusement park and to visit their big sister....leaving Dad all alone with his workshop tools and LOOK what he made for our happy little chickens!!! An all-natural material roost/playground: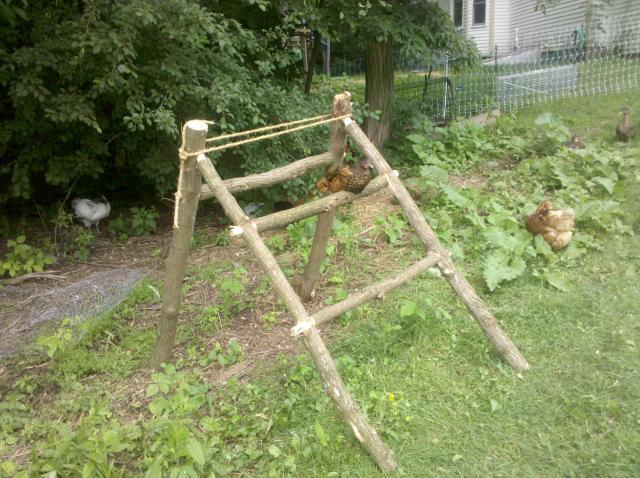 Hand-hewn pegs and made from trees we recently cleared to make room for a horse barn. Here's a close-up of the Sebright, Annabeth, enjoying the new perch: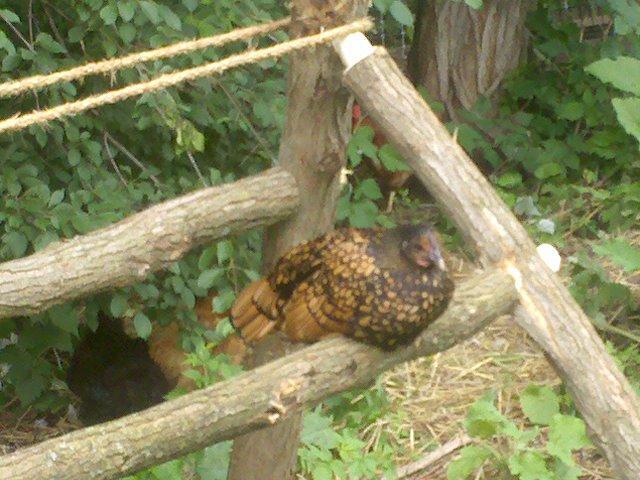 Did he get the biggest hug when we got back or what - lol!