I bought this BO from a breeder last week. I think it's about five or so weeks old but am not sure. The comb just began to get a little pink and Peanut Butter has had a confrontation with one of the smaller Wellie cockerels. I have a bossy hen in my coop so I'm hoping that's it... S/he is a bit smaller than our BA chick but a little larger than our BR pullet. I see the start of red hackles beginning.... :'( Is it a pullet or cockerel? Hoping I don't have to re home yet another one.....I have my large EE roo already... Oh that multiple roosters would get along!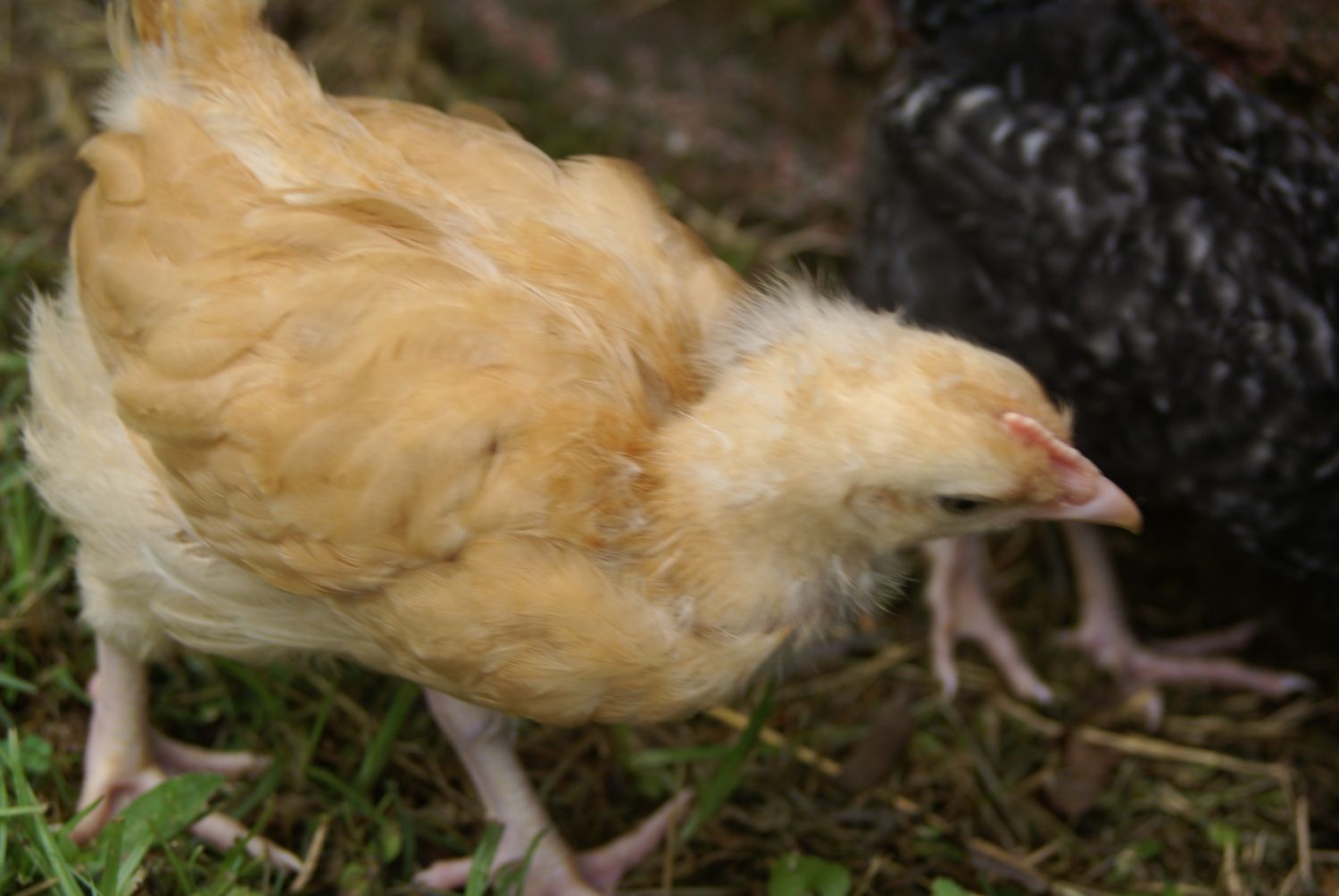 Stretching up to see if there is anything worthwhile on the other side??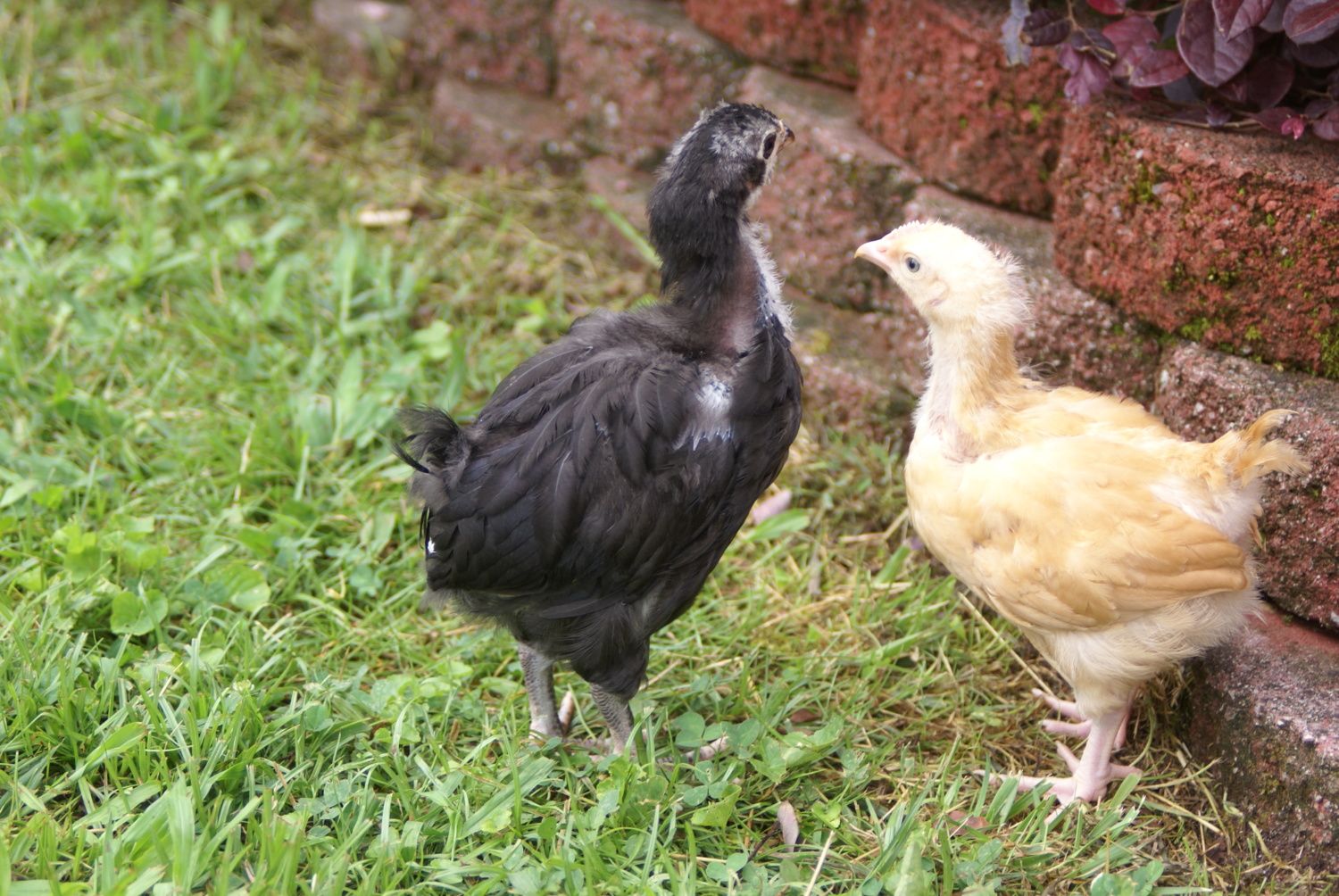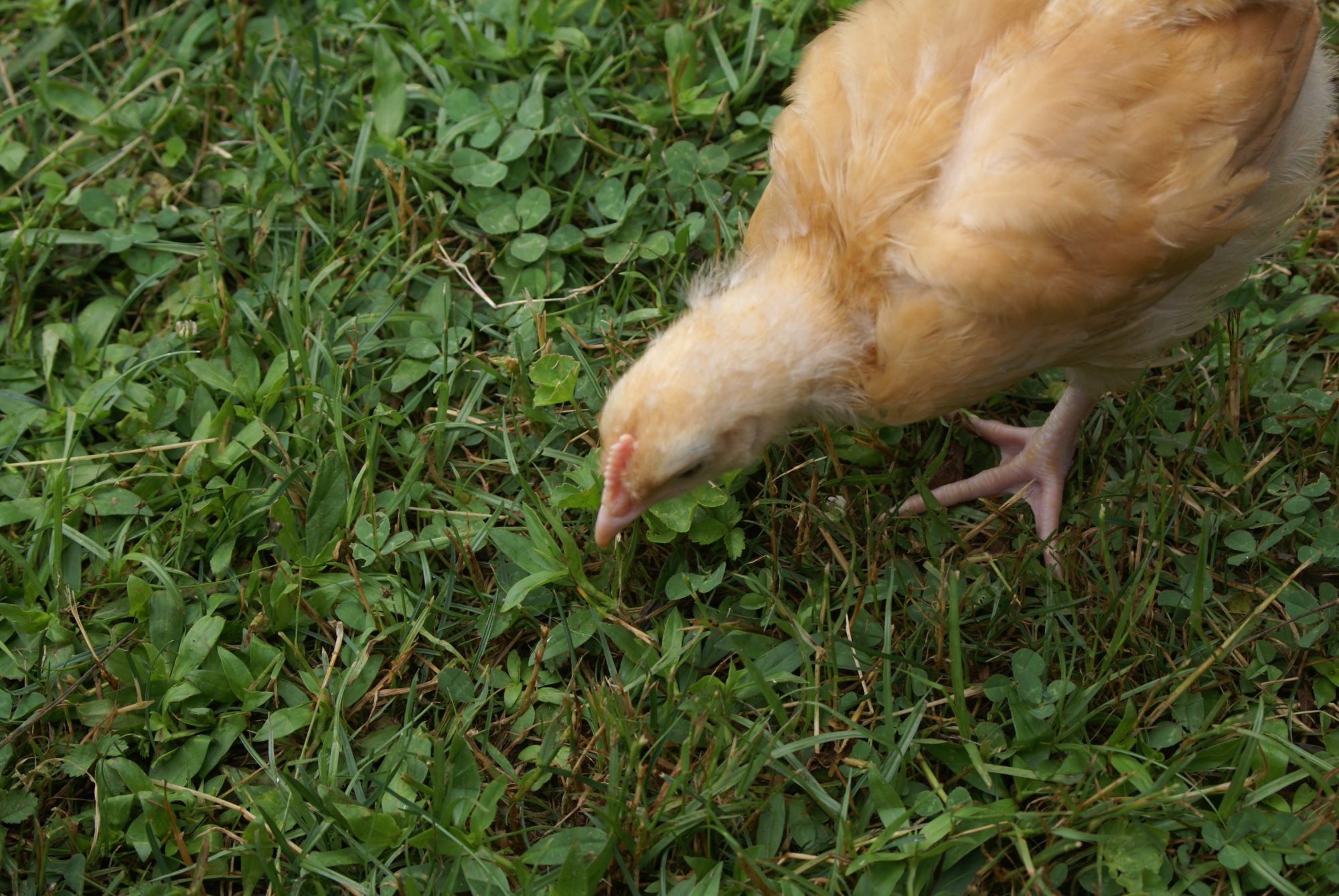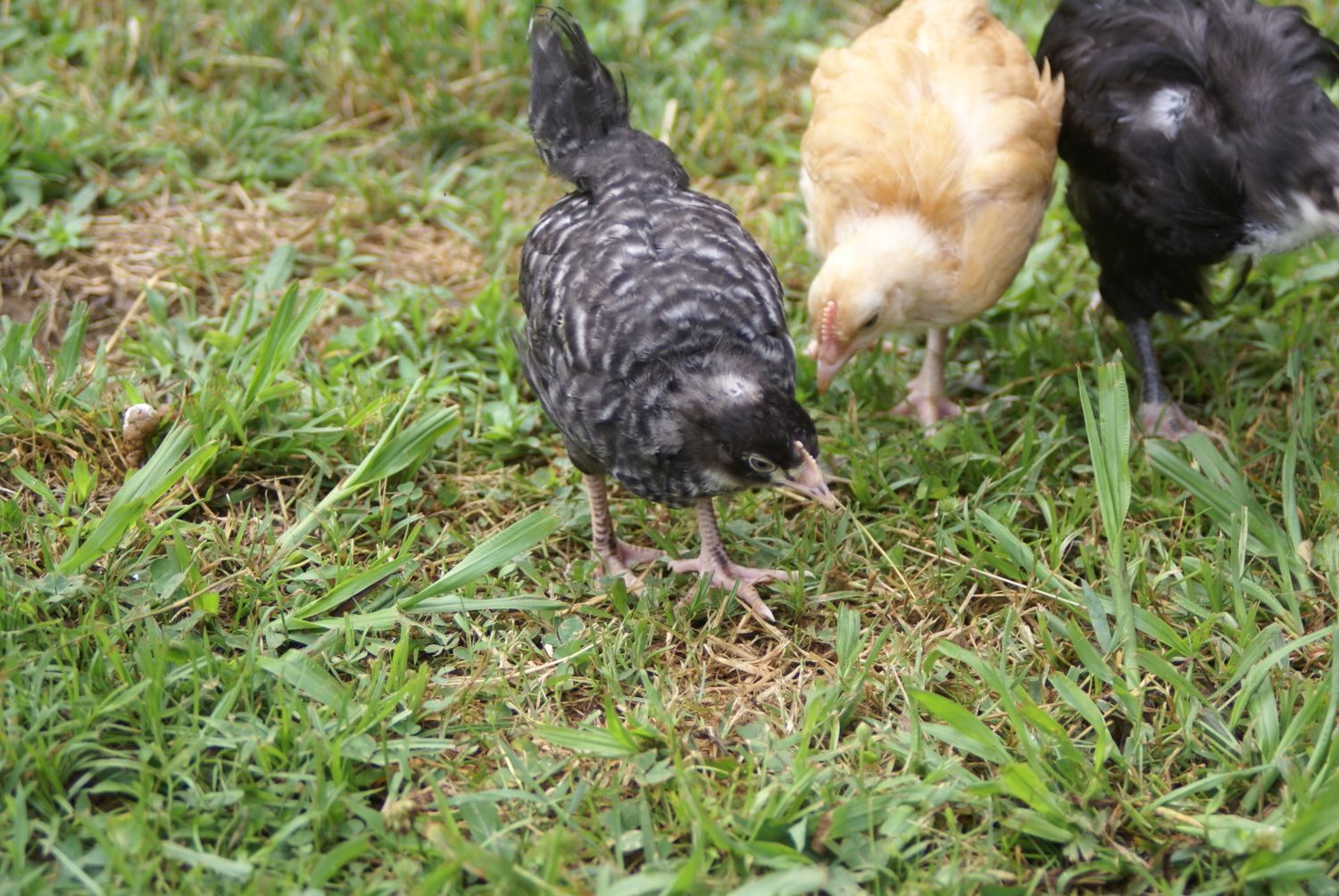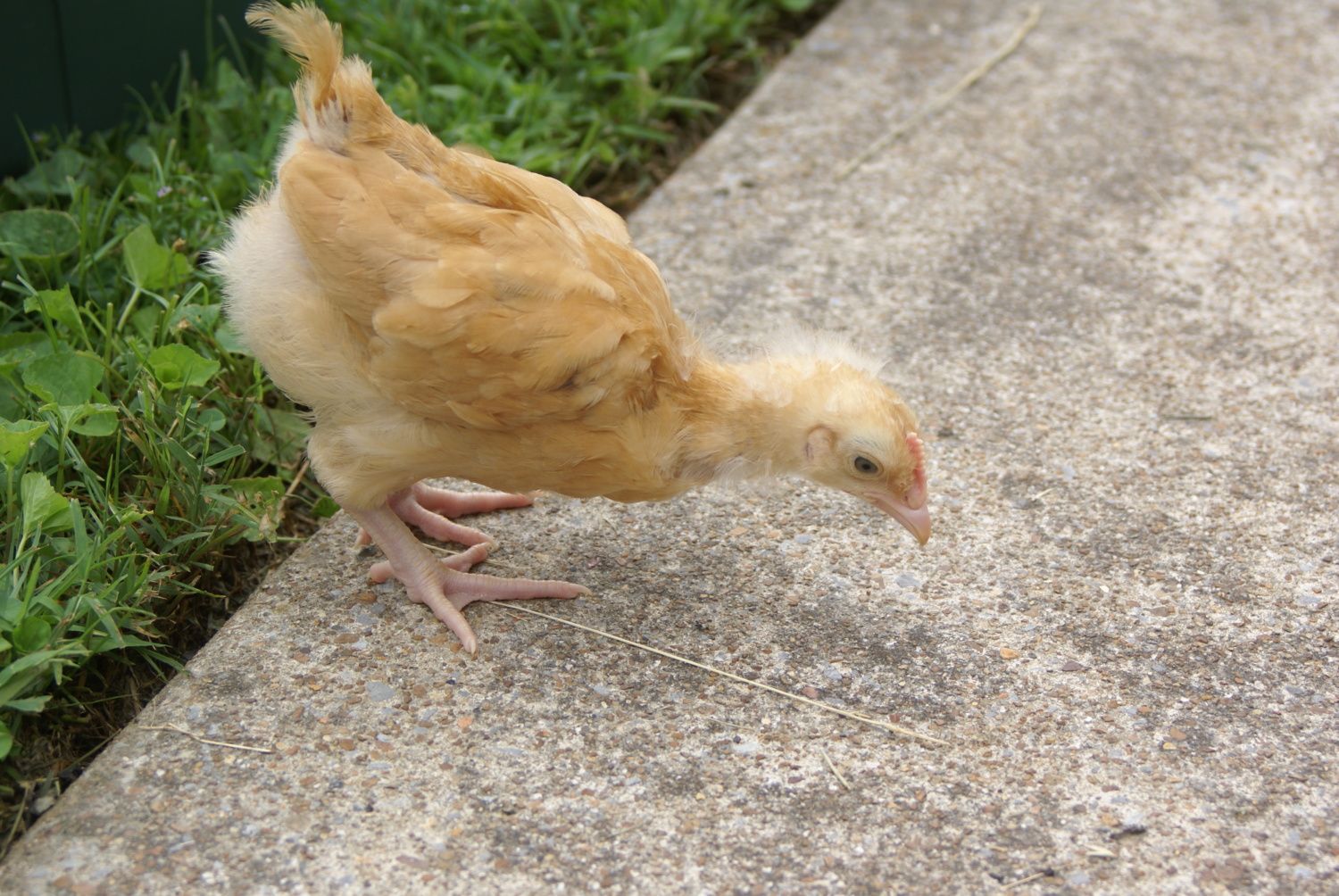 With our BR, pullet, right? She's the onery-ist pullet ever!

Her name is Jelly Bina (Bina is my daughter's nickname courtesy of her big brother). PB & J together.