I currently have 1 male and 3 female Jumbo Coturnix in one level of my Brower Brooder in my garage. I haven't moved them out yet because they hatched in the winter and I don't want the shock of moving out into the cold to kill them. I plan to expand to 2 males and 8 females and need more space before I do that.
I posted an ad on Craigslist a while back that basically said that I would haul off any old buildings for free. Someone very close to where I live answered and wanted me to haul off a rabbit hutch. It was basically a stand wrapped in chicken wire. I took off most of the chicken wire and took a reciprocating saw and cut the sides down at an angle. I am going to put this pen in my new coop and have a slanted lid on it so the chickens won't roost on it and attach a droppings board under it so they don't foul my deep litter for my chickens.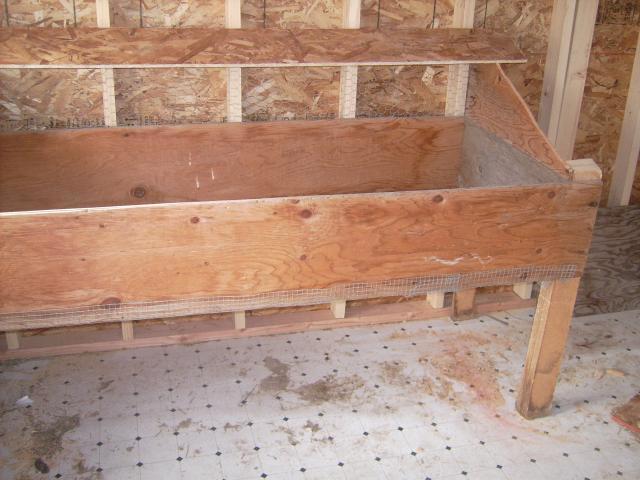 What I'm going to do for the lid is make a framework of 1x2's and put hardware cloth over it, then hinge it to the piece of OSB that I've screwed across the top there. For the droppings board, I'm going to use OSB with newspaper on it and slide it on top of 2x4's that I'm going to be attaching to the legs.
I'll post more pics as I get it done. I've been working on this whenever the weather is too nasty to work on my new coop.
Last edited: