Love God, Hubby & farm
11 Years
Apr 13, 2008
8,372
425
326
Our Wheaten Marans are continuing to lay well. This Buy IT Now is for week of June 15, 2015 Orders filled depending upon prompt payment and continued laying of this flock, which is expected. 10+ means You will receive 10 Wheaten Marans hatching eggs and more if available the day of shipping. No guarantee on extra eggs.This flock is of Bev Davis/Buddy Henry (Cottage Hill) lineage and now Garry farm lineage as well. Eggs are $30 Plus Shipping.

(Please ignore any older comments under the listing but when it is reopened, they are part of the new listing).



Here's one of the pretty pullets from the original flock! No pullet eggs will be included however!!!!! My pullets are in a separate penned area. She is now fully grown but my best photo close up of feathering in our flock.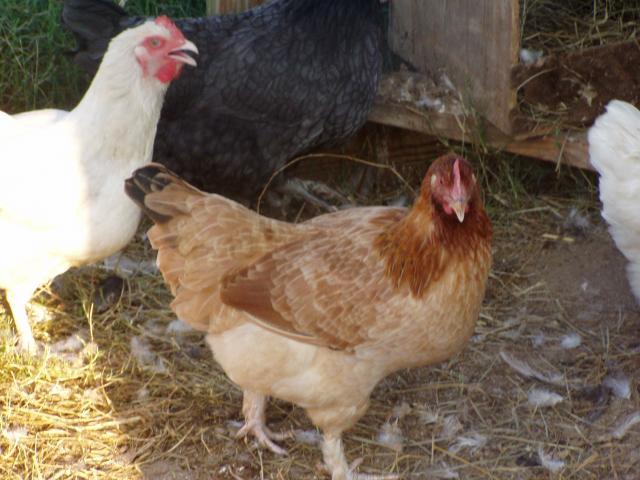 Here's a picture of the laying flock: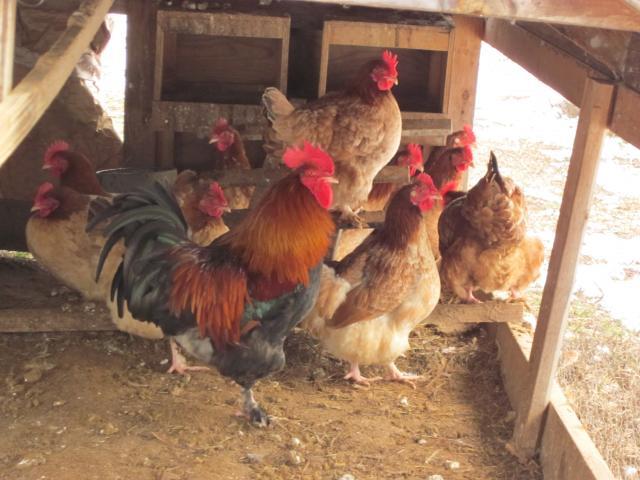 I have been really pleased with the rich coloring of eggs in this flock..BUT PLEASE NOTE.The hens have been laying now for many months and the coloring remains is at the lightest..AGAIN, Marans eggs pictures are little lighter now as they have been laying nonstop for months. As you may or may not know, Marans coloration is always darkest at the beginning of every laying cycle (after a moult) and the longer they lay before the next moult, they will be lighter over time. (I simply call it that they are running out of their paint coloring - and it will be refilled after the moult.....) I can refer you to literature for this if you like that explains it more biologically but thought I'd try to explain in "plain talk" here. We breed toward the Standard of perfection in this flock.

Payment and Shipping and Handling details:
This listing is for paypal only, no epay as it delays ships , send to:

[email protected]

If you want to find out how to pay with money order or other than paypal, please write me on BYC or our farm address

[email protected]

In paypal notes, put your byc name, your mailing name and addresse so we can ship quickly as we print postage. Also in the notes,please tell me IF you want to pick up at the post office, and add your phone number IF you want to pick up at po

IIF you do not have paypal, please e mail us at

[email protected]

on how to use alternate methods of payment.

SHIPPING:

For all BUT west Coast, Postage is $18.50 without a heat pack and is Priority Mail mail with tracking number delivery. Due to increased USPS rates, we regret we will have to increase our west coast shipping (California, Washington, Oregon, Idaho, Nevada, and Arizona) to $22.50. IF YOU WANT A 72 hour HEATING PACK, it will be $5 more

which represents cost of heating pack, extra weight and materials. Heating pack helps keep temperatures stable as they travel in unheated trucks or may wait on tarmac for airplane travel. To buy or not to buy is up to you

Please disregard comment below, comments are carried forward when we renew our listing. We wrap and ship carefully but do not guarantee hatch rate or replace eggs as shipping and incubation/brooding is out of our control. For details on how we ship eggs, please see last line. We ship eggs the same way we would like to receive them. We bubble wrap each egg separately, putting in a regular box (not an egg carton) which is then cushioned and set in a larger box. These are not the prepaid priority boxes but we use the large boxes that can be ordered through USPS as the standard mailing box.

Please see pictures and outline of how we ship in the last paragraph of the listing.

Even as carefully as we ship, we cannot guarantee that there will be no breakage in transit. We do not guarantee the percentage of your hatch as the incubators temperature and humidity and postal handling and other handling are very variable.

We will provide assistance to you during the hatch and help in every way possible to have the best hatch possible.

We hope you do check out our feedback in the current feedback system at the top of this listing.

SPECIAL SHARING

P

lease see the following feedback that I just received from AZBootsie, who received 12 Wheaten Marans Eggs from The Garry Farm. She said: "Hey Nancy,
Chicks are already 2 weeks old and I haven't taken a minute to let you know how well the hatch went....

Unfortunately I broke one even before I even got them into the incubator, so only set 11. 1 never developed and 10 hatched perfectly. 10 happy, healthy chicks out of 11 eggs....better than I ever imagined. It is probably too early to tell for sure, but it looks like I have 6 pullets and 4 roos. In the next day or two, I am hoping to get some pics posted on the wheaten Marans thread.

Thank you again. Nancy, You Rock!!

God Bless,
Bootsie"

Please know that your results may vary depending upon postal handling as well as incubator/broody hen functioning, etc.but I was so super excited that she hatched 10 of 12 eggs shipped to her!!! Please message me here or if you are short on message space e mail our farm address:

[email protected]

We invite you to see our other listings for chickens or other poultry, which you are interested in other of our eggs for your incubator or broody hens, you may see the listings here:

https://www.backyardchickens.com/classifieds/feedback/index/current/classifieds/user_id/8875
Last edited: