Both of these bantams are around 10 wks old. One is speckled with featherless legs, the other is white with feathered legs. I thought they were both pullets, but now not so sure. Can anyone help me out?
Pic #1
- I don't know the breed of this one, do you? The red waddles make me nervous, but I think it is a pullet?
Pic #2
- A closeup of the comb of pic #1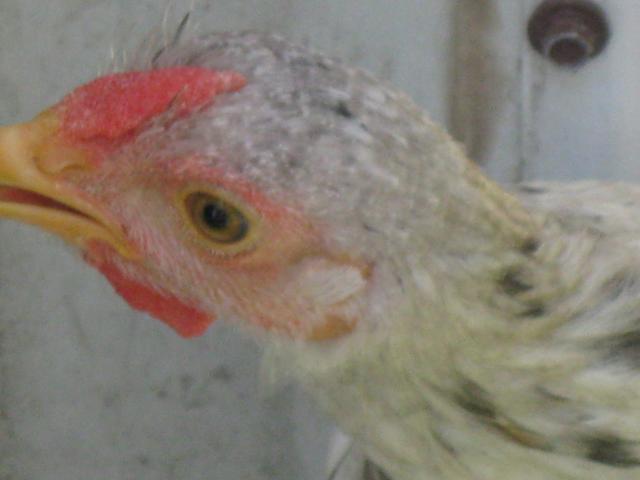 Pic #3
- I think this is a white cochin, but now I'm afraid it might be a roo?