While I know every bird and situation is different, here is my hen that very recently had fowl pox near her eye for comparison. Her eye never was infected, but you can see the crusty black scabs.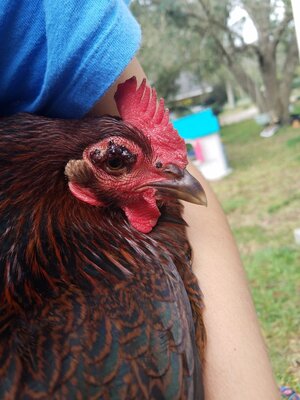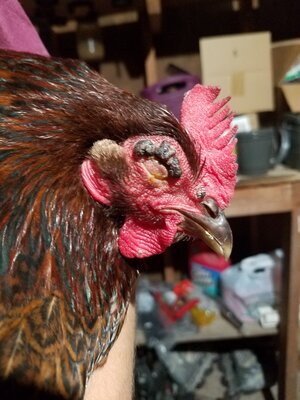 Just resting her eye in the second pic. She stayed with her flock since it was a mild case and I only sprayed her eye with Veterycin twice when there appeared to be a little discharge. They were all put on vitamin water until she was well.
Edit to add her recovered pic, since she was better shy of two weeks. The fresh skin is almost normal now. This was from the day the scabs fell off and she was still knocking those lower in pecking order.
Last edited: