Hello, I have lots of little chicks for sale of many different breeds. These are mostly Hatchery Chicks, most all are sexed, and are all happy and healthy! Prices start at around $4.00 for most, but for the Cochins and Silkies, it may be more.
These are the breeds I have, or are anticipating, please post if you are interested, and I will get back to you with info! Thanks!
Silkies in 6 colors, White, Blue (sexed), Red, Grey, Buff and Lavender.
Frizzles in Red and White.
Silver Wyandottes
Mottled Houdans (straight run, 4 left)
White Crested Blue Polish pullets
Buff Laced Polish (pullets from here down)
California Leghorns
Ameracaunas
Brown Leghorn
Gold Laced Cochins
Blue Cochins (sold)
Blue Andalusians
Blue Hamburgs
Rock Pullets in 4 colors! Buff, White, Partridge, and Barred
Light Brahmas
Speckled Sussex,
Sumatras,
Appenzeller Spitzhaubens...too!
And many other odds and ends.....!
I also will be making the rounds to several of the scheduled Chicken Swaps in NH, so if you are interested, please let me know so I dont take your babies away on a day you are coming! I will respond to most posts daily, usually in the wee early morning hours, so please be patient!
Thanks for looking!!
Oh, here is a photo of this mornings shipment of Fluffy Butts! (snoozing after eating)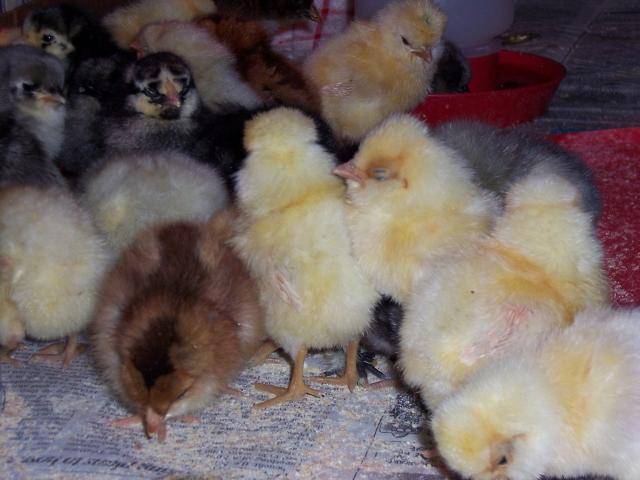 Last edited: