University of North Quackalina
10 Years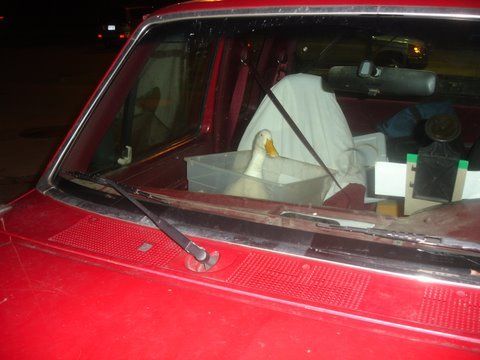 My duck and husband on a road trip (back home from the vet) stopped at the local BP station.
Nel had many fans gathering around the truck and inside the store just to take a gander.
The cashier said, "Is that duck wearing his seatbelt?" "I told you, that duck just rode shotgun
all the way down I-40 from Raleigh".