Hi there! Pls bear with me. I'm a newbie and this maybe long I have 3 BR. Just started laying 2 wks ago. So an egg a day. I made an addition to the coop cause I think it's too small(pics incl). They-or one-lays in the new addition. There are 2 nesting boxings in the original coop which they don't lay eggs in. Could it be the boxes are too small and they all won't lay in the new area. I don't know their laying habits. And wondering if they will only lay with ample room-maybe first come, first lay
. If I make the OTHER nests bigger would they all lay? Or maybe the others are not ready yet. They're 20 wks.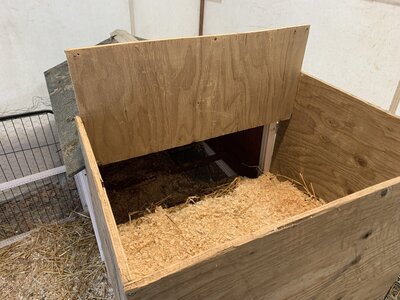 Plus I live in northern Alberta Canada 7 hrs natural light but I've put daylight bulbs in 12hrs. Thanks so much for your help!