Just wanted to share some pics of our most recent Labrador Retriever litter.
Born August 23 2011 (during the day too... Lucky me lol)
A litter of 11 but sadly one didnt make it, so we have 10.
Mom is a Chocolate, Dad is a Black (Both have had and passed their health clearances)
This was a planned litter and we are very excited to watch one puppy in particular.
A chocolate male which depending on how he matures will possibly be kept for future showing/breeding.
Mom and Pups hours after birth. (Moms looking pretty tired here)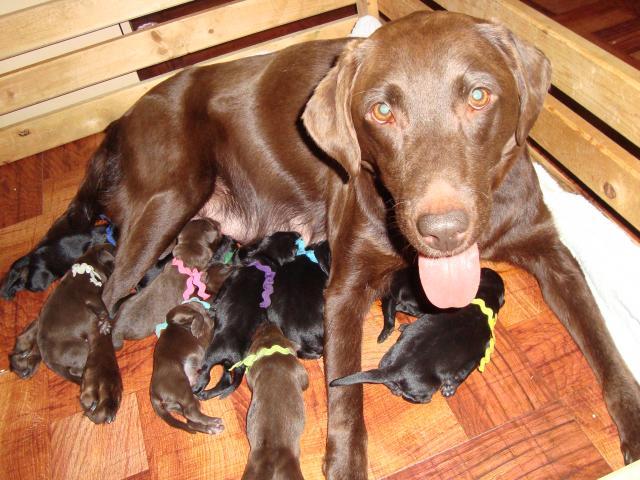 Ten Pups in a Basket
Boy, Girl, Girl, Girl, Girl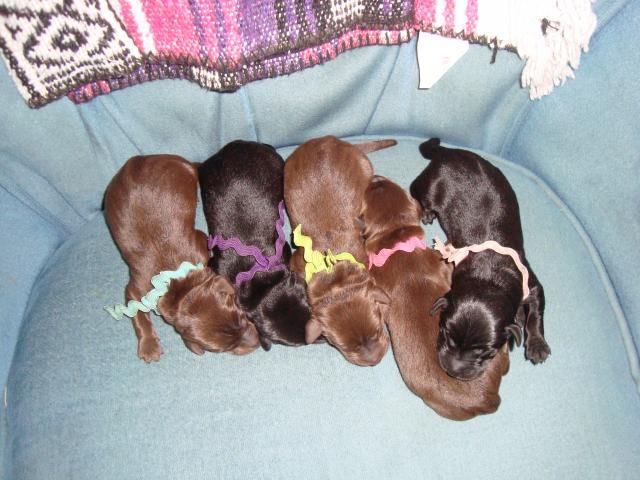 Chocoalte Girl & Black Boys.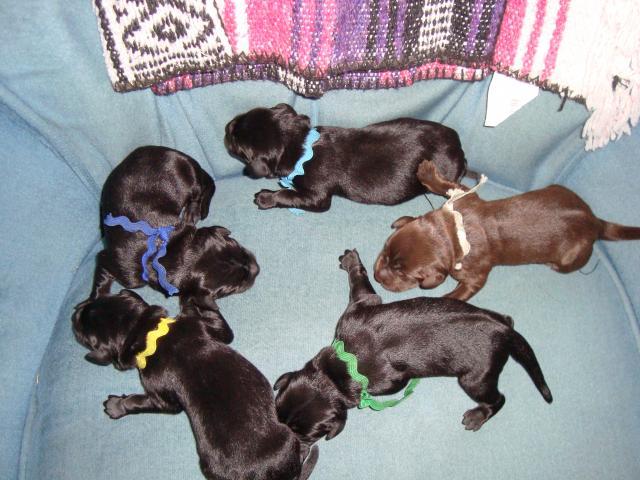 And the male we have high hopes for...