Cj's Mandarin Ducks
11 Years
Mar 11, 2008
1,585
39
216
THANKS TO ALL THE BYC MEMBERS WHO HAVE FURNISHED PICTURES OF THE SILKIES YOU HAVE HATCHED FROM MY EGGS. A SPECIAL THANK YOU TO ALL OF YOU!! KEEP THEM COMING.
Please get your date you want for fall eggs as I soon will not be running this offer. So get your date while you can.

The weekend special was such a hit and I have had so many Pm's and emails asking if I was going to do this again. I was going to wait until next spring but decided to do a fall one. It will be a bit different this time. Need to get as many people in that wanted and requested this second offering. I will be offer at least 2 dozen eggs to each person.. so I can do two customers per date. If I have more eggs I will split the balance with the two customers or if only one per that date then they will get them all.

This will be the last until next spring for the "all the eggs in a weekend special"
When all these dates have been filled and the auction is off. I will post (somewhere, not sure where it would go) a list of all and the dates so you have access to know when your eggs will ship. I will also edit with a verified date they shipped and how many.

THIS PRICE DOES INCLUDE SHIPPING.

PLEASE DO NOT BID JUST PM FOR THE DATE YOU WANT.

Thanks to all who participated before and now. I greatly appreciate it.

10/18 - fins-feathers-furs *
10/18 - taylor0219 *
10/25 - Sweet Violet *
10/25 - christina

I have been asked by many if I would extend my special. I will extend it through the month of Nov.

11/01 - Yoda
11/01 -
11/08 -
11/08 - Mrsfoote
11/15 -
11/15 -
11/22 -
11/22 -
11/29 -
11/29 -



If anyone wants this same special from m-w collection (as my bator is full)

for the same price pm me.

Gordonhillfarm (no partridge)(will send when you are ready for them!!)

Hope this helps all who wanted to partake in this offer. **Also if there is sometime where hens go broody.. your eggs will be postponed but you will get your eggs. You know how silkies are.

This will be the last I do this until next spring.
They will include all that is laying (b/b/s, white, black lavender split, splash pen, and Grey/silver Partridge. My white pen and Silver Partridge pen has a SG Roo along with Silkie Roos. Just so you know. If there is a color you don't want please tell me and we will leave out. But it may reduce the amount of eggs you get just so you know.

If you are interested in this. please PayPal

[email protected]


Let me know which Monday you want. I will edit listing to show what dates are reserved and that way you will know whats left.
If you are worried about your eggs in the weather for a $1.00 more I will include a heat pack in the box.

All birds are bearded.
Thank you for looking and bidding. Cj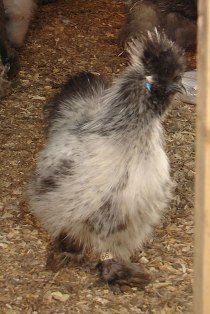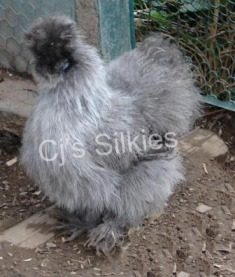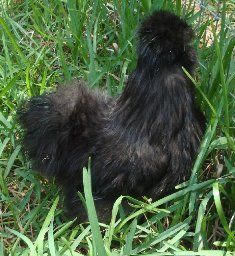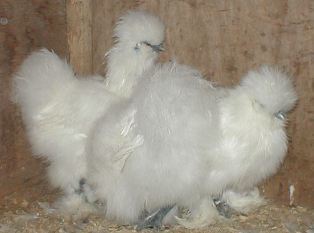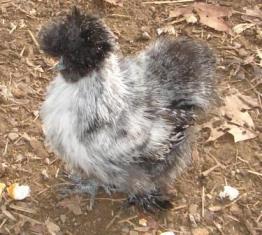 visit www.cjsilkies.com to see other pictures.

Thanks to 17roses here are pics and quote on how her eggs were packed.

I purchased this deal for 5-21 an I just want to say how amazing she packs the eggs! I dont know how she makes any money with the amount of packing supplies, shipping cost not to mention all the time for packing it. I highly recommend this deal!!!! big_smile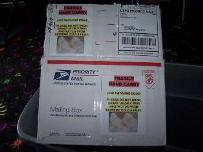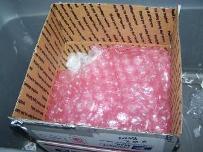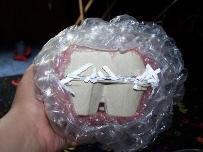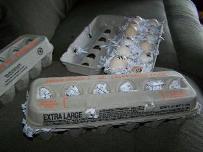 Warnings all over the box for the Post Office workers. Thank you!
Stuffed with packing peanuts on the bottom and bubble wrap on the top so the cartons won't bounce around
Double wrapped in bubble wrap
And last but not least, the carton is packed so the eggs can't move around and the individual eggs marked by color!
Thank you, Thank you, Thank you so much CJ!



Thank you 17roses for your great pr work.. really really appreciate it. And nice pics also. Thanks again.]
I also pack this way when running short on bubble wrap.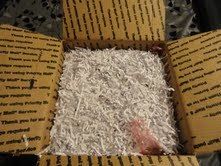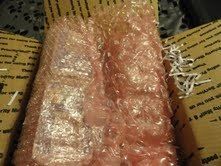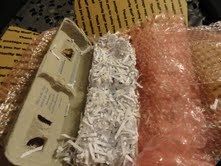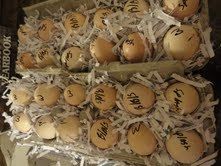 CUSTOMER'S PICS OF CHICKS OR JUVENILES THEY HAVE HATCHED FROM MY EGGS.

LUVMYCHICKAS
FEATHERZ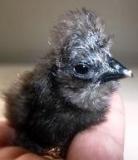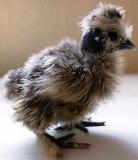 CHOCKSCHICK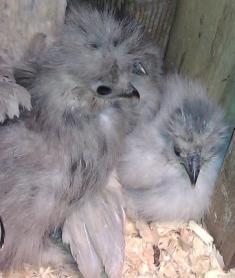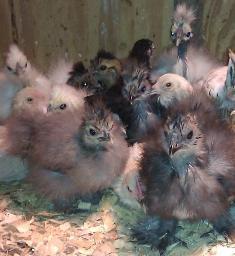 CRISTINA33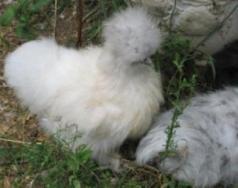 VERA
MA2BABYGURL13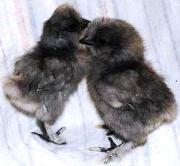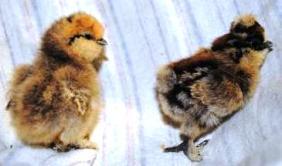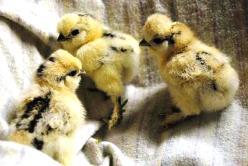 MTCOOKIE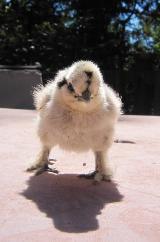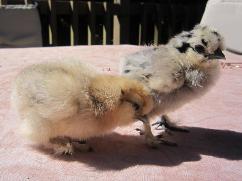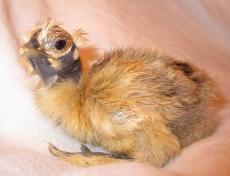 GERBIL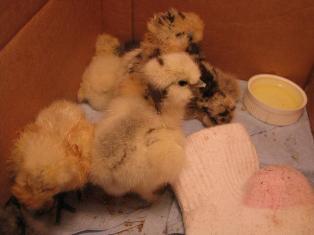 JUSTMEANDTHEFLOCK
Last edited: