Out of the 16 chicks I've hatched these are the only possible pullets. What do you think?
This one is 12 weeks old. I've had no doubts she was a pullet, but over the past few days her comb has really reddened. I'm new to chickens, but thought she was still too young for that. It has been quite warm over the last few day (mid 30s Celsius or about 95 Fahrenheit), does that make a difference?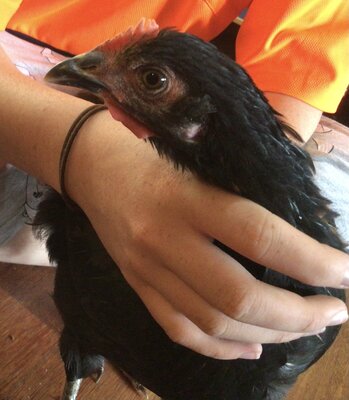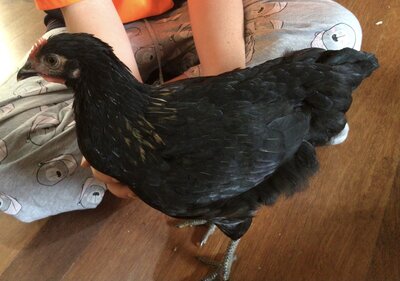 These next 2 chickens are 8 weeks old. The grey one, we call Tumbles because she wore shoes for her first couple of days due to curled toes. Tumbles is a particular favourite of my daughter, so fingers crossed she is a pullet.