Sunday evening when I went to put the girls up I found an egg in an overturned metal barrel we have in the run to keep their food out of the rain when it's a rainy day. Such a tiny little bantam egg. lol.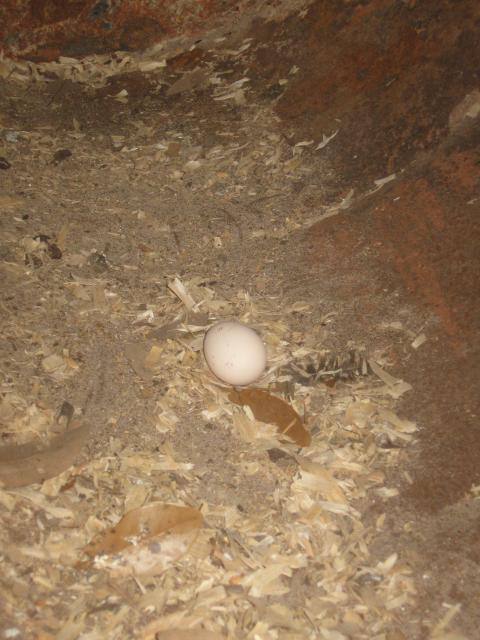 Here is my DH holding the egg for a size comparison. lol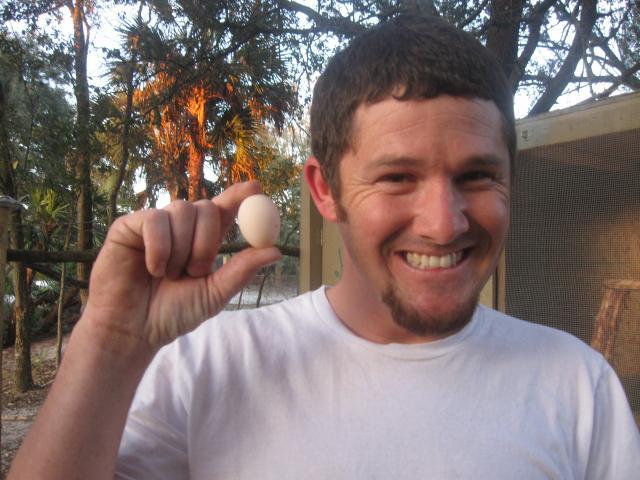 So just now one of my boys came running up to the house screeching about getting another egg. lol. I don't know if it was the same girl who laid(two bantam cochins(supposedly) ) This time the egg was in the feeder. She had gotten inside t middle part where the feed is and laid it in there. lol! Maybe it was a different girl this time since she laid it in a different place. Got to get them moved into the new coop and hopefully they will lay in the proper place.