Well our babies were outgrowing the dog crate we moved them into after they outgrew the brooder so it was time to grit our teeth and move them outside. They will be five weeks old in just two days We worked hard yesterday to finish the coop to the point of it being liveable. A few hours before dark we brought them out to their new home with a tear in our eye. We must have checked them a dozen times and Donna even got up and went out around 3 AM to have a look!
They did just fine overnight even though the outside temperature was a little colder than forcasted. Here is picture of them late this evening.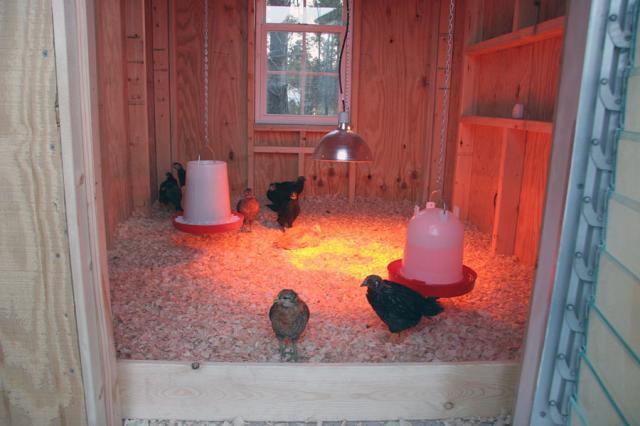 Here is what they looked like as I approached the door.
I swear moving them outside was harder than watching my kids move out of the house.