May 12, 2009
1,015
12
163
I have a pied (I think) pea that is approx 7 months now, I think this is a boy but was hoping one of the 'experts' could confirm for me.
the one right smack in the middle of these pic: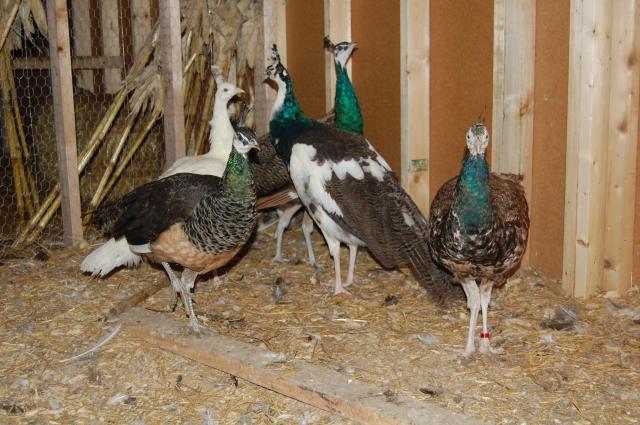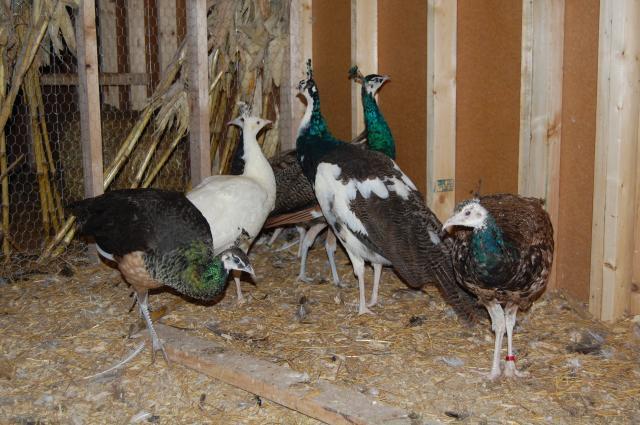 Just behind the white one (gender also unknown):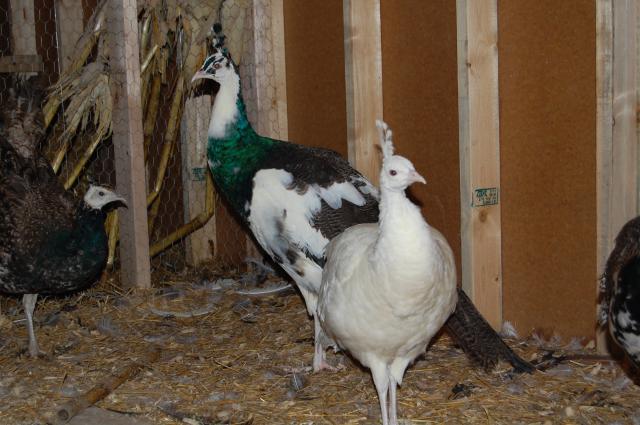 The two peahens on either far end we are not sure what color they are, any ideas? The one on the far left and the one on the right with the red leg band.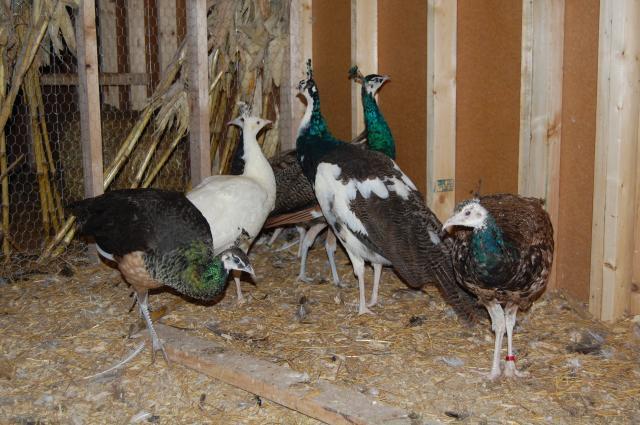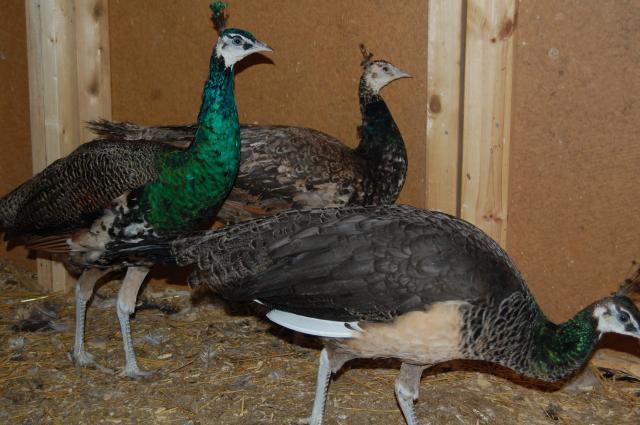 one more pic of them, I know the one on the far left is an India Blue. we got the other two at an auction this past fall and if I recall I thought they said purple blackshoulder, but I'm not even sure if I'm remembering correctly.
any thoughts/ideas? If I can take pics of something more specific to help identify just let me know and I'll snap some more.
thanks in advance. We are new to pea's (less than a year) but loving it!