Got my new chickies today from MPC!!!!!!!! All eight were healthy and happy. I thought I was going to be able to tell what every one was, because they are all very distinct breeds. This is what I ordered: 2 Blue Andulusians, 1 White Plymouth Rock, 5 Easter Eggers. I know the first one is the Blue Andulusian,and since no others look like her, I know I only got one of those. I also know that the last four chipmunk looking ones are most likely the EE. It is the three yellow ones in between that I am not sure about. The first yellow is very solid bright pastel yellow. I'm thinking that is the White Plymouth Rock. However, not sure about the other two yellows. The second yellow is actually a bright orange yellow, and the third yellow, has a tinge of grey on him and a tinge of green on the legs. Maybe another EE?

I did tell MPC if they needed to substitute, my first choice would be a duplicate of the ones I ordered. My second choices were Brown Leghorn, Golden Campine, or Silver Laced Wyondotte. Nevertheless, whatever they end up being, I am totally in love!!!!!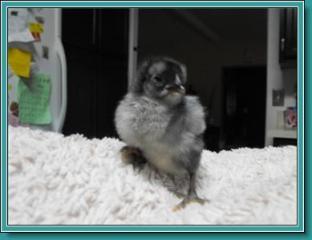 Blue Andulusian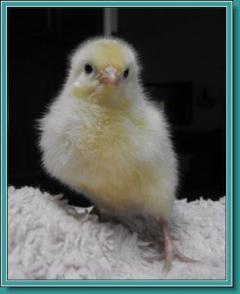 White Plymouth Rock?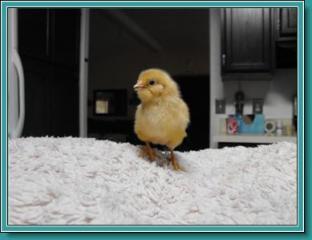 ??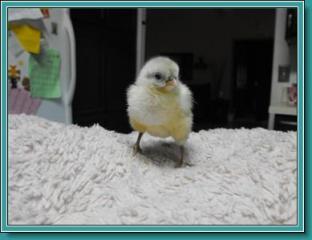 EE?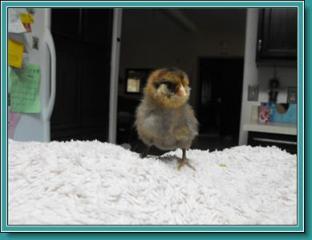 EE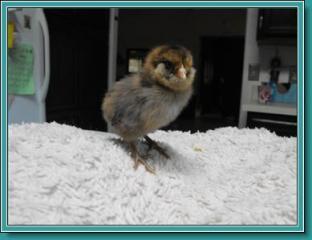 EE
EE
Oh yeah, and this is Pickles a Pekin duckling. He/she thinks it's a chickie now!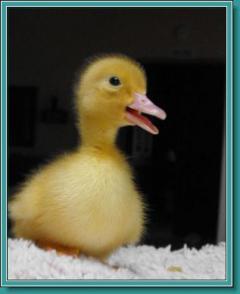 Last edited: