I'm working on isolating my Grau-Fee lines, with the addition of the tuxedo gene. I've been expanding my numbers quite a bit these last couple months and have had some interesting birds pop up. I've been breeding for white chins/beards (split for the tuxedo gene if I'm not mistaken?), and I've had a couple of my latest offspring feather out with a noticeable brown 'leakage' compared to others that are clearly grey slate. Should these leaky ones be taken out of my breeding program, or do they just carry another color gene that sets them apart? I have both male and female showing the excess brown, so I don't believe it's gender related.
1. Leaky browns -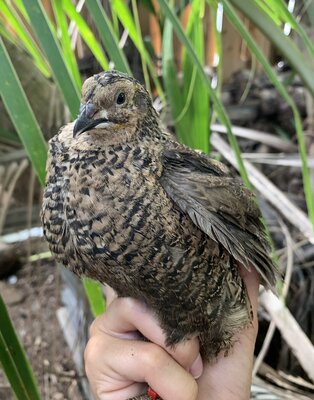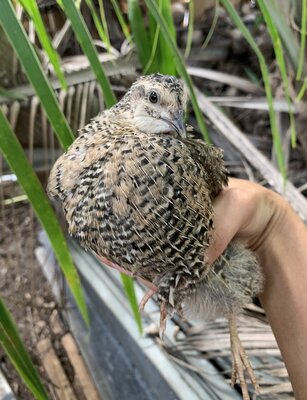 2. Compared to the grey slate ones -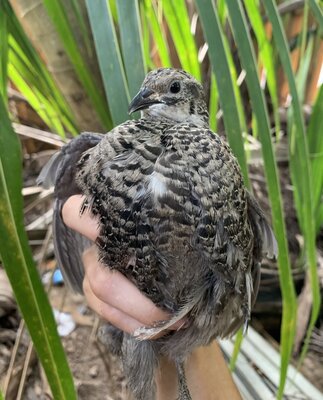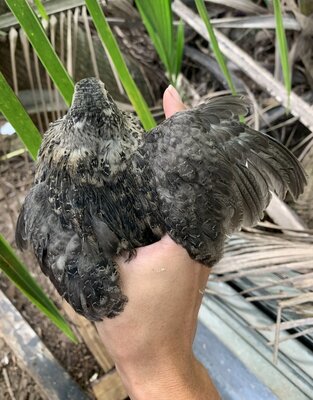 And some bonus photos, are these silver tibetan/rosetta or something else at play? I do have roux pop up on occasion. Currently penned with my silvers
I'm hoping to sell hatching eggs from my Grau-Fee very soon, and want to make sure I am using my highest quality stock. I have about 20 Grau-Fee currently, most of them having white beards with several incomplete tux in the mix as well. If you need more pictures from a different angle let me know and I will be happy to supply them. Thank you all in advance!!