Administrator
BYC Staff
16 Years
Dec 26, 2006
43,204
42,289
1,702
My Coop
We went to visit my wife's birth family (she's adopted) today for Easter. Her aunt / uncle live in a beautiful area and have peacocks.
We parked out in front of the house, under a pine tree and I heard the loud (and obnoxious) cry of a peacock. I had no idea where it was coming from and after looking all around I looked up.
This is what I saw almost directly over our car: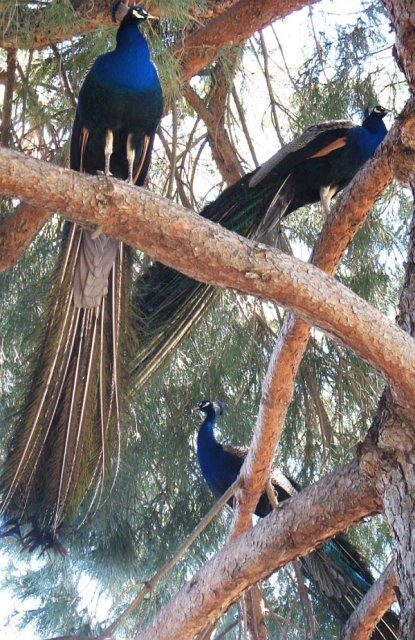 Just amazing to see them way up in the trees like that, and SOOO beautiful!
Oh, and I can't miss an opportunity to show off the girls: