Hi guys, I recently lost my flock to a loose dog (very very sad) the woman who owned the dog gave me some money to get new hens so I found some orpingtons for sale.
They are good stock as they were used for breeding but the woman no longer wanted to breed them so they were not being kept in great conditions. The animal lover in me overlooked all of the problems I could see that they had, and bought them anyway, because who doesn't love a fixer upper!?
But a few weeks in and I need some help haha ...
A few of them have really bad scaly leg might, the roo especially. I've been using Nettex spray lotion on them once a week but I'm wondering if there is anything else I can do to help them?
They also all have lice, which I have dealt with before but any tips and tricks would be appreciated. They all seem to have very messy vent feathers but I think that may be down to the lice?
Lastly two of the hens have bold patches on their neck?? And I think Penny Lane is now starting to molt but I don't know if it's down to the lice or if she's just molting. I will add photos below and ANY advice, tips or tricks would be super appreciated ...
(I'm also going to worm them this week too)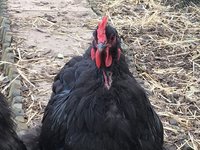 Bold patch on neck ...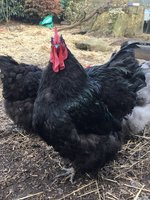 Roos scaly feet
Penny lanes feathers, coming away on her back and neck.