Administrator
Staff member
13 Years
Dec 26, 2006
37,985
14,217
822
My Coop
In the very early days of the BYC community we had a brainstorming session to create some bumper stickers for our community. That collaborative brainstorming from our amazingly creative members turned into some really amazing
bumper stickers
!
Well, we're about due (ok, way past due) for a new BYC clothing design and thought we could leverage the super creativity in our community to help us come up with ideas for the next clothing design.

The "theme" for this next shirt design will be "Chillin With My Peeps".
The last "Chillin" design was fun, but we wanted to update it a bit: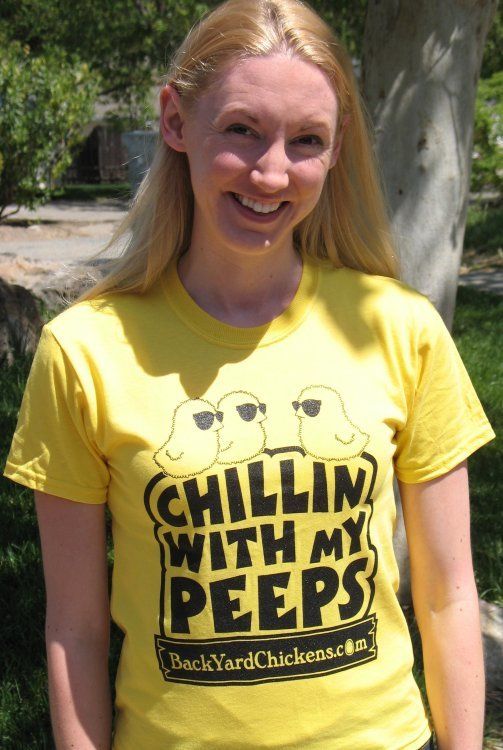 We want to incorporate the same "Chillin With My Peeps" theme and probably the same "peeps" into a brand new design. So here's what to do:
1) Shake up your noodle and start brainstorming
2) Think about what you think it should look like? What should the "peeps" be doing?
3) Reply with any and all appropriate ideas! If you're really creative, you could even sketch a design and post it
4) OH, also, post ideas and suggestions on sizes, colors, clothing types (tees, tanks, hoodies, etc.)
A few notes:
• The shirt needs to have the phrase "Chillin' With My Peeps"
• We need to have the website
www.BackYardChickens.com
on the shirt (big enough to read from a few feet away)
• All previous shirts only had a design on the front and a blank back. We're open to ideas for back, front, small, big, etc. designs.
• The BYC Staff will work in tandem with our graphic artist to choose and finalize the design.
Put on those brainstorming caps and start replying! The quicker we can get through this process the sooner we can have a design picked out, drawn, and printed!