I went into the local feed store unattended AGAIN! Last time was 3 weeks ago, and I came home with three chicks (BR, BO & BA). Today, they had bantams!! They had just unpacked them about an hour before I got there. You should have seen the text string between me and DH


It went something like:
I NEEEEEED BANTIES!
NO!
Please?
Absolutely not!
Pretty please?
no, no and no!
But they are so tiny and cute...please?
I said no!
But they look like bumblebees and Natalie would love them! (our 7 year old)
[email protected]
*$ NO!
please...
FINE!
Ha, ha, I won that one! Only, it went on quite a bit longer than the above example
So here are my mystery bantams

Chick 1: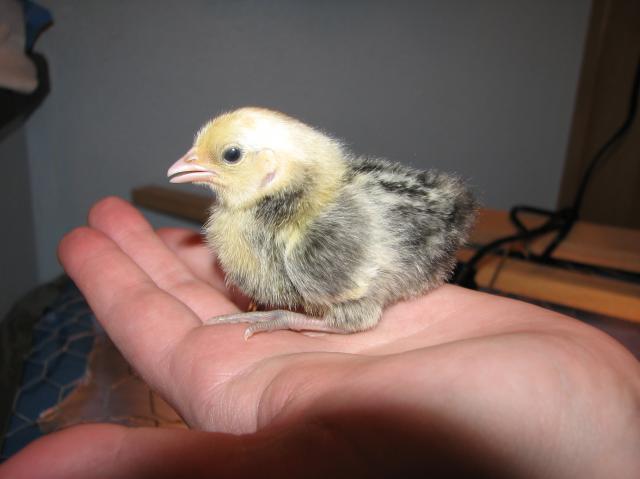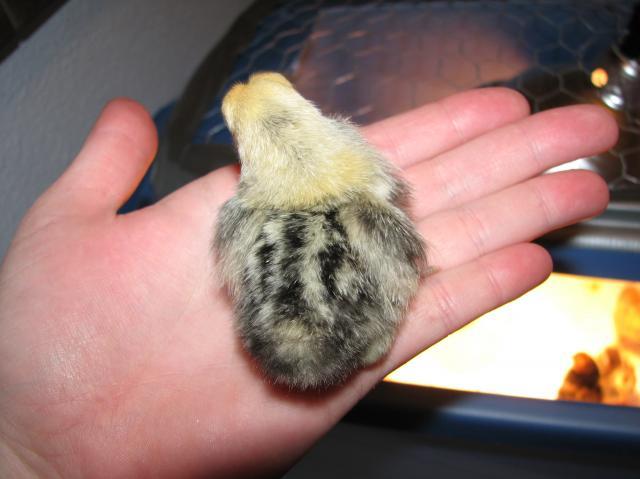 Chick 2: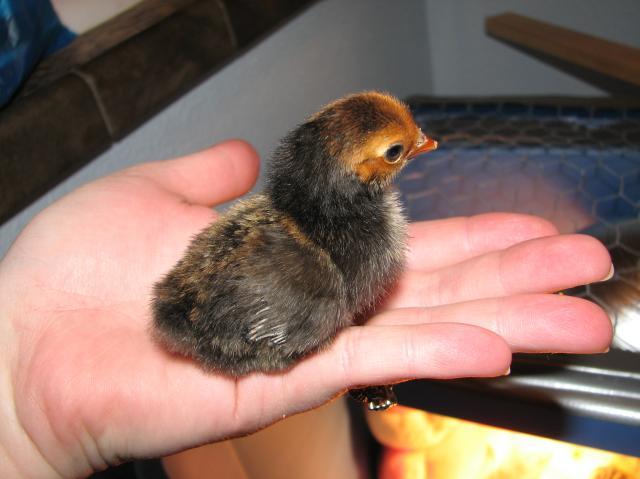 Chick 3: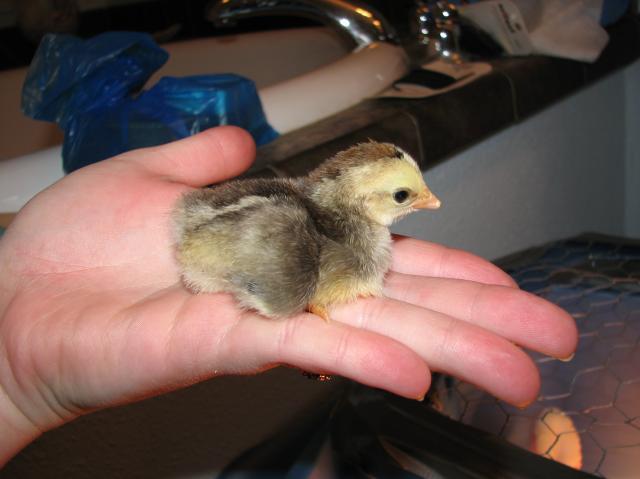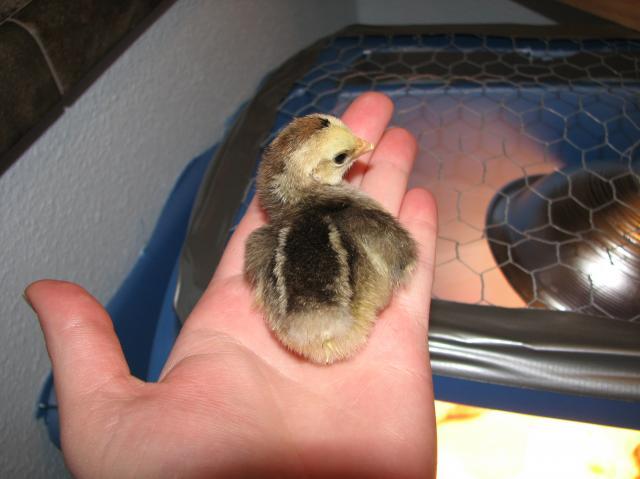 Chick 4: