Sep 28, 2008
1,668
31
161
When I went to let the ducks out this morning it was 17 degrees and snowing. The ducks walked about 10 feet and laid down. Then the Runner got up, shook herself off, went back into the duck house and the rest of them followed. They didn't even go to their food and water! When I came by a little later they came out again to eat and drink but when I left they went back inside.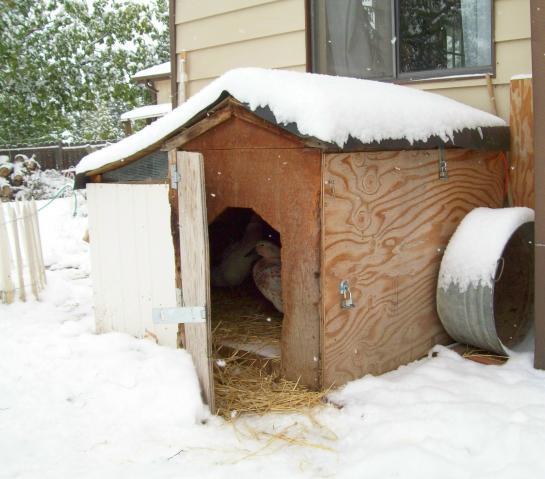 A third visit they just came out and looked at me and when I turned around they went back in their house. I actually think they are hoping I will do something to "fix" this nasty snow problem.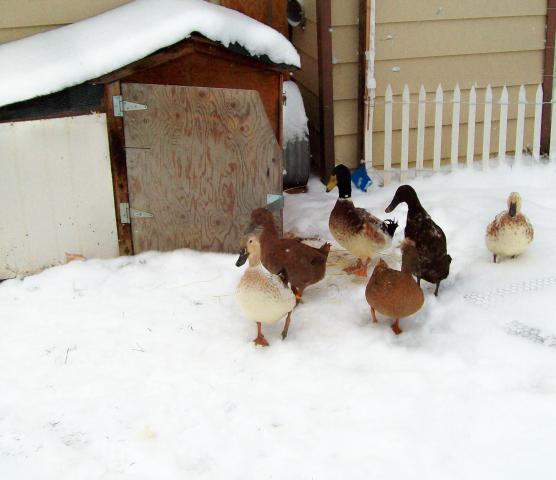 I don't know if I will ever get any eggs now!!