My chicks were penned for a couple of hours yesterday, and I had one eye on the sky the whole time. This is what circled, landed in the neighbor's lot, circled again, landed in another neighbor's yard, circled, and left...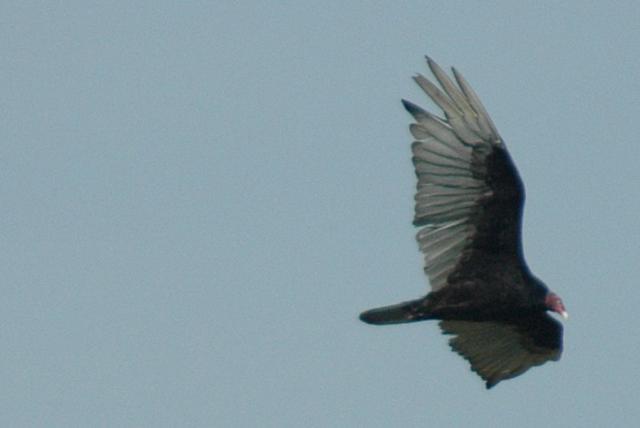 It had about a 6-7 foot wingspan, and I have NEVER EVER seen ANYTHING come close to our yard in the sky, much less LAND.
Are my girlies in danger? I snapped a few shots and quickly shuttled them in when I saw it...geesh!