In July 2016, we bought two pullet Barred Rocks, however, they look so different from one another even now, we are curious if one may have something wrong with her.
The hen in my profile pic is Abigail. She has a "full figure" and lays
eggs that are dark brown with thick shells that are also "round" like she is...lol!
Henrietta is now tall, lean, missing all her butt feathers, under the tail, but skin looks fine. Her eggs are light colored and elongated. Shells mostly okay but not like Abby's!
Her coloring is no longer the same as Abby's either, so we would like to know what may be wrong with her...we are not even sure there is anything wrong with her, but she no longer looks the same as when we first got her in July of 2016.
Btw...they both get along great and love being together!!

Her appetite, activity level, interest in eating, drinking, etc., is identical in every way to Abigail's, so we are not sure what to think any more!
Thanks everyone!

LindaV 6/2017
Here are the pics. Hope they help! The girls will be 1-yr old next month and we got them together. Neither has molted yet.
I guess Henrietta is picking tiny bugs off Abigail's face? They do this a lot and both seem to enjoy it!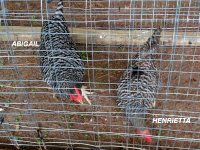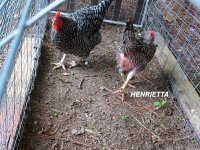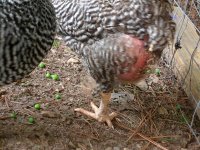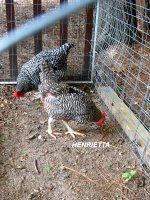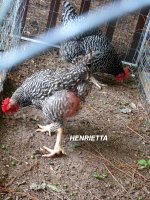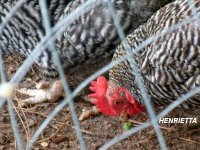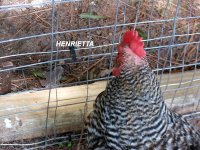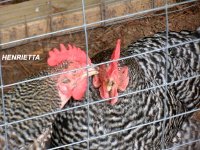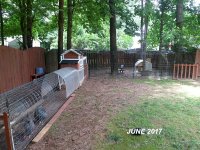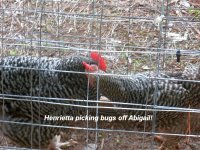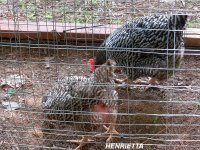 Last edited: