So, I just hatched 20 keets, and I wanted some help IDing the colors because the last batch that I hatched had two that I would have sworn were both pearl grey, and one of them feathered out buff dundotte. I have a friend that specifically wants only dark colored birds so I want to avoid accidentally giving her a buff. Here's a picture of the two keets from last batch: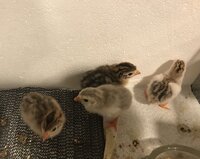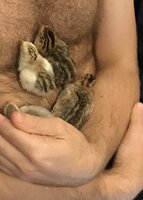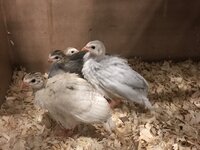 (Excuse my boyfriend's hairy belly, he was trying to tame them with "skin-to-skin contact"

)
I can kinda see that the one chick is just slightly lighter and his stripes are slightly less defined, but he doesn't look like the buff dundotte keets I've seen online.
So, here are the new babies:
#1. These I assume are pearl grey, although the one on the right seems maybe a touch lighter and less stripey than the others.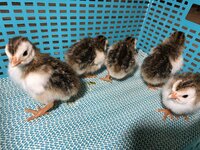 #2. These I think are pied pearl grey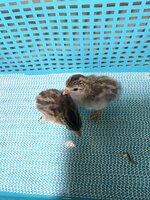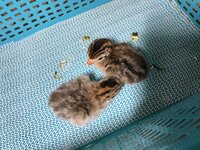 #3. Here are two different babies that I labeled as "questionable". Each one is photographed with a regular pearl grey keet for comparison.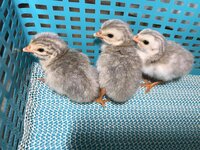 #4. Pretty sure these guys are lavender and pied lavender
#5. Not sure about these two?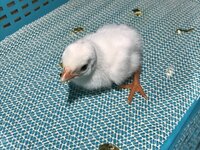 #6. White

So, thoughts? If it helps, my breeding males are pearl grey, lavender pied, and buff dundotte. My breeding females are pied pearl grey, lavender, and slate.