I am offering one dozen plus of my pure white Showgirl eggs for hatching. You will get a variety with this hatch. Lovely naked necks, bow ties, and possibly a few white silkies as well. Due to the naked neck gene some will be bearded and some will not. And many I have hatched are vaulted. All have had good feet, toes and big topknots. I have been incubating these eggs myself since December and all of my hatches have done excellent. Here are some pictures of chicks that I have hatched. There could be extra's if the hens supply them in time for shipping.
" no international buyers please"
" I cannot ship to Minnesota or Canada...sorry, no shipping across borders"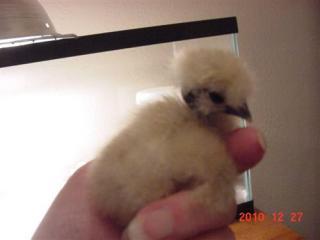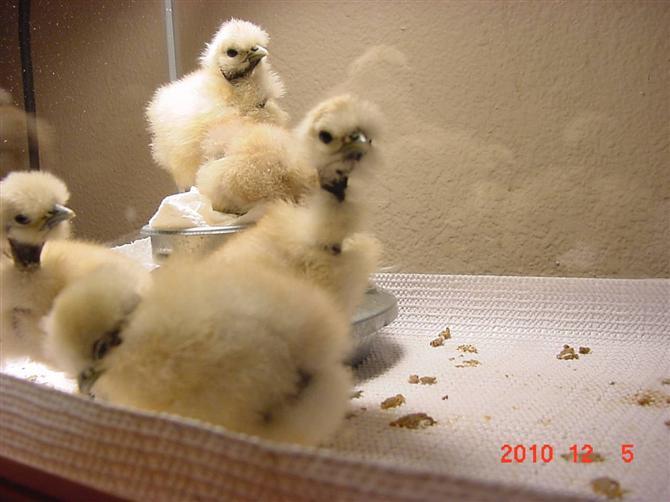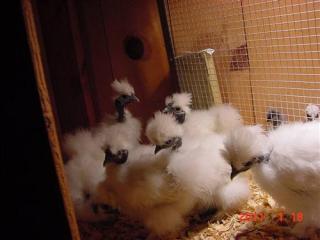 Same chicks as above at 3 months of age.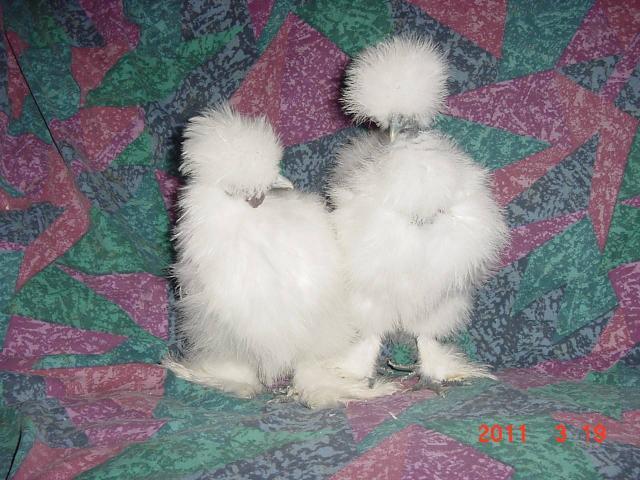 The Showgirl on the right is 3.5 months in this picture.
I have sold these same hatching eggs to a few BYC members and they have reported that all eggs did arrive whole, undamaged , and in a timely manner. For more pictures or if you would like to check more of my feedback please visit my website and look at the Guestbook the link is on my avatar.
Pay Pal payment only expected at auctions end to
[email protected]
. Please pm me "silkie_sue" with name, address, a pickup phone number.
Shipping will be $15.00, for shipping costs, supplies, and a tracking number.
They will be shipped Priority on tuesday (Sept. 6th)
Please be assured I do pack the eggs carefully and have had no reports of any shipments with breakage.
Thanks for looking, and happy hatching to all!