Feb 27, 2008
8,650
103
303
Our Great Pyrenees' are the proud parents of 3 fat puppies born 5/11/2011. All are healthy and rotten already! Two of the puppies have already been approved to great homes - the male (Brady) is going to be a family pet to family who lost their GP a couple of years ago. The Female #1 is going to be a LGD for chickens and goats. The female that is still pending a home is actually my pick out of the three. She's smaller, but fiesty. We LOVE our GP's for LGD's, but don't let the cute factor be your decision maker to get one of these. They do require a lot of discipline and training - a lot of people expect to get a young puppy and plop them in with their chickens or goats and not have any problems. We start ours early with livestock, but we expect mistakes and correct them when they arise. If you decide to get a LGD for your livestock, research first, please. There are also many GP rescue groups across the nation if you would like to adopt an older dog. They also require grooming, especially in warmer climates like here in the south. I give them bi-weekly brushings and monthly hair cuts. You can take them to a groomer, but expect to pay out of your nose for that service since they are huge fluffy dogs with thick undercoats. In the summer, ours enjoy laying in a kiddie pool with about 2" of water in it.
More information about GP's can be seen through this links:
http://www.dogbreedinfo.com/greatpyrenees.htm
http://www.justdogbreeds.com/great-pyrenees.html
http://www.backyardherds.com/forum/viewtopic.php?id=10786
Here are some pictures for you to enjoy:
Male, "Brady"
This boy is going to a family home nearby.
1 week old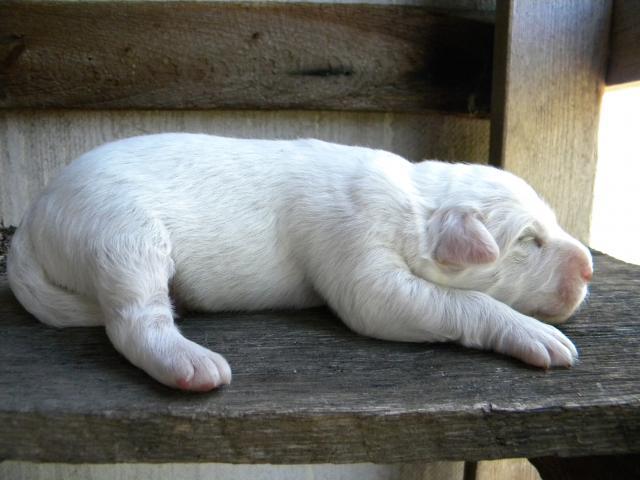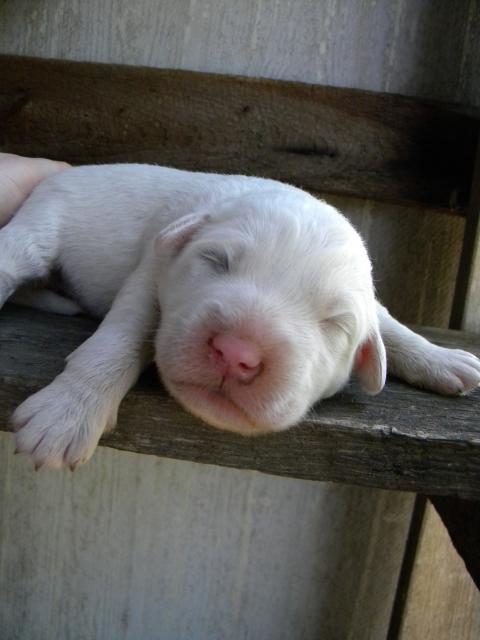 2 weeks and 1 day old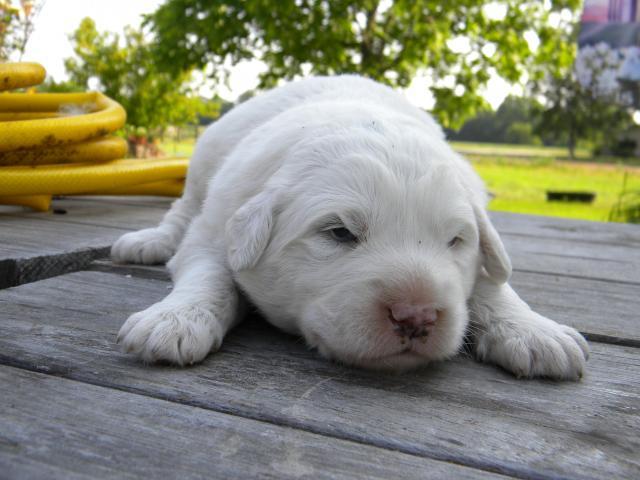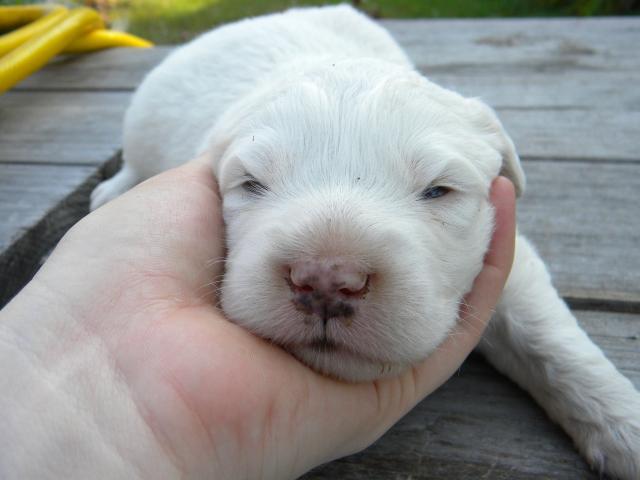 Female #1
This girl is going to be a LGD for chickens and goats.
1 week old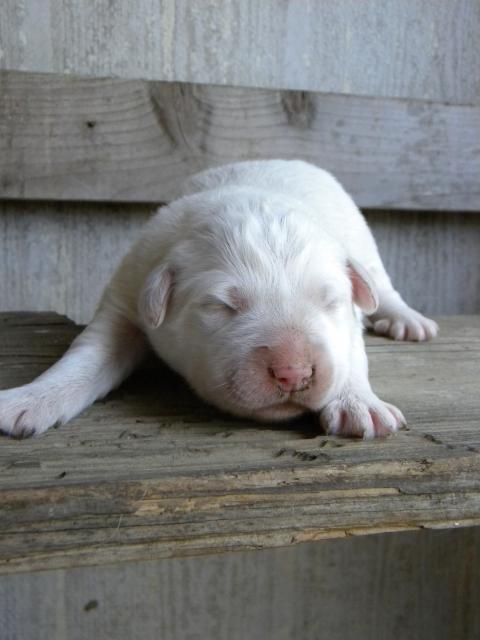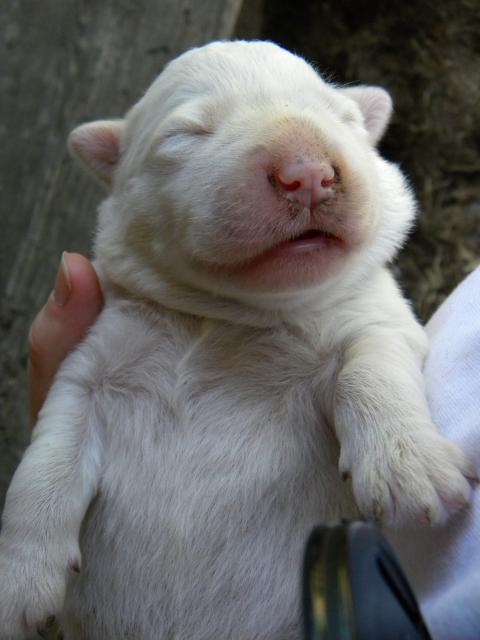 2 weeks and 1 day old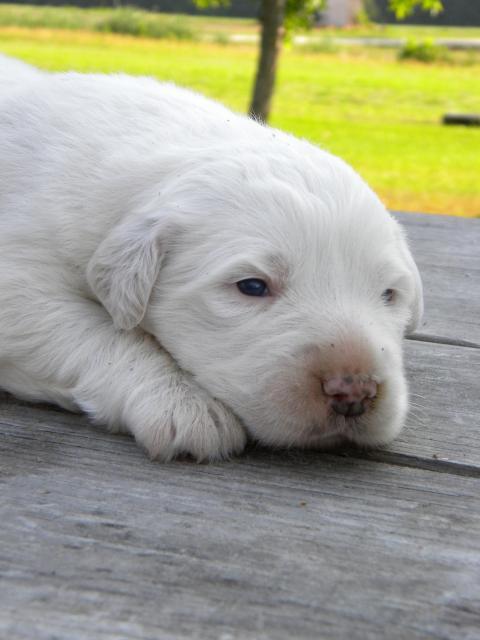 Female #2, possibly lightly badger marked
1 week old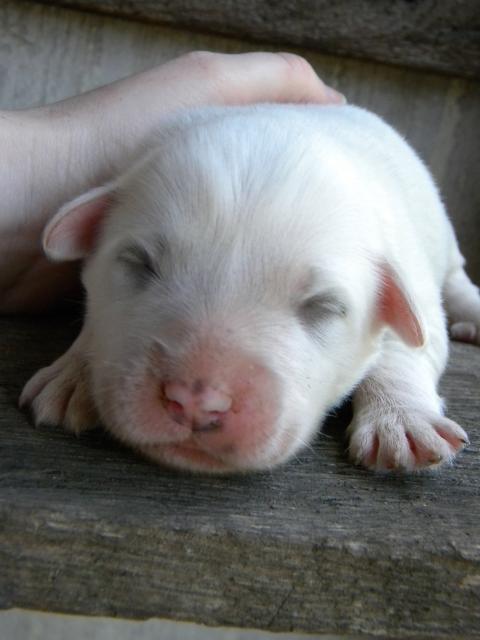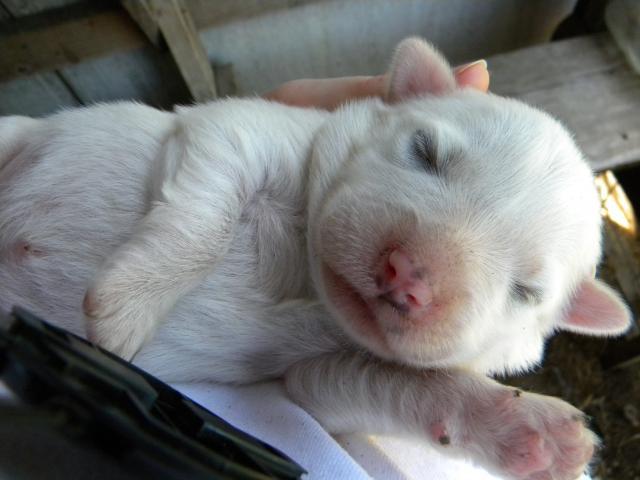 2 weeks and 1 day old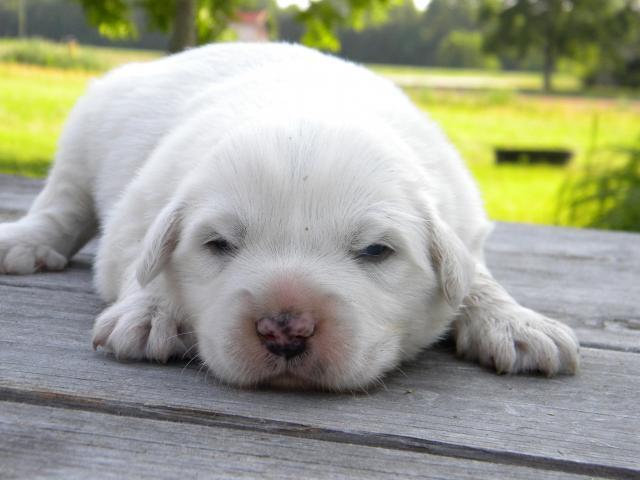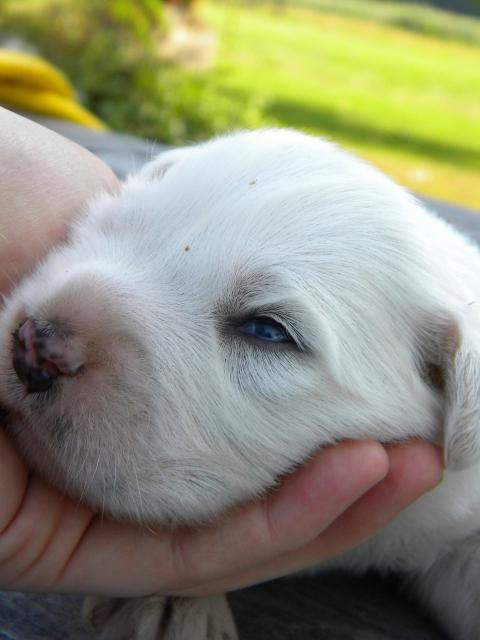 Misc. Shots of them
Back feet - see the 5 toes? That's one of the special characteristics of the breed:
The three together at 1 week old, male in center and 2 girls on either side: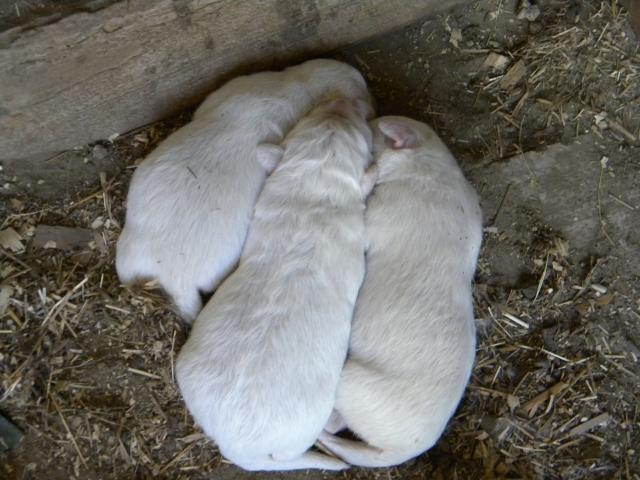 Piper and Trolley, proud mama and daddy. Both shown with a hair cut.
Piper (named after Piper aircraft)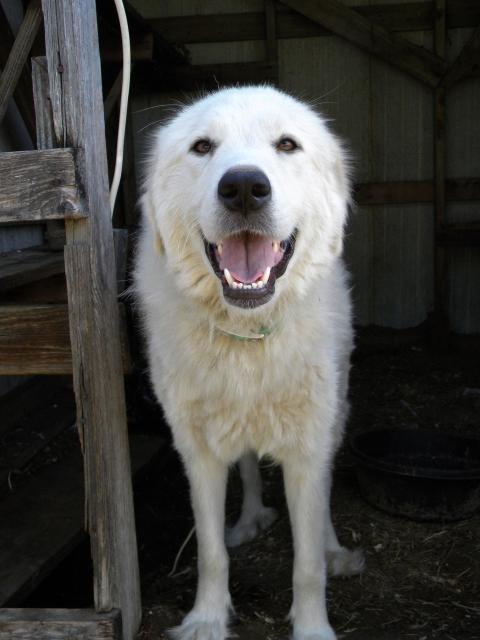 Trolley (named after the Trolley's of Pigeon Forge, TN, where we traveled to get him)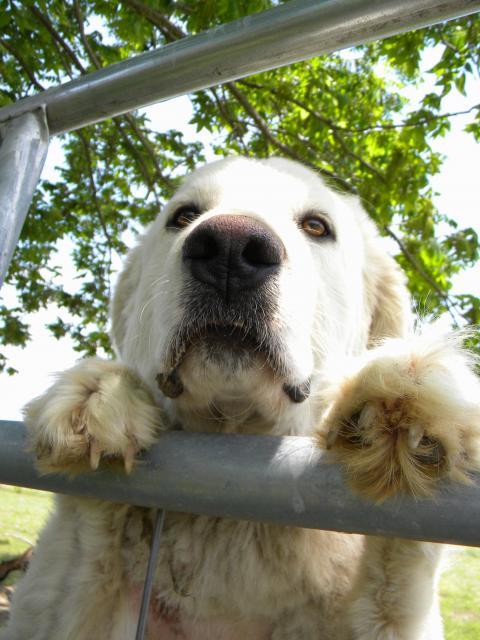 Together in the goat pasture (Trolley on left, Piper on right)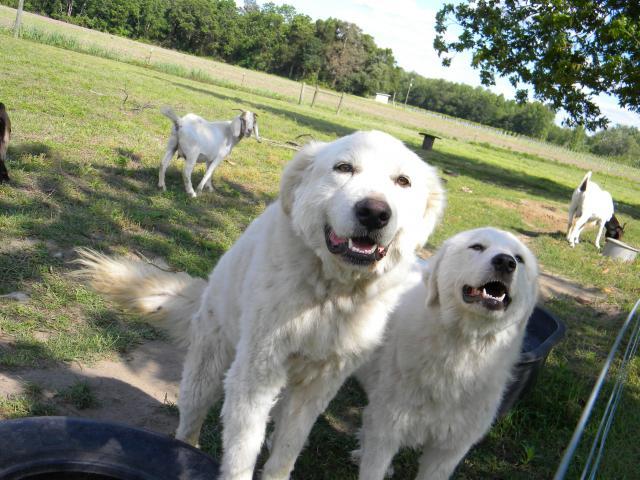 Last edited: