We have 9 month old female buff duck that has been limping, we cleaned the bottom of her foot with iodine & took this picture. The lump seems hard and swollen. Her other foot looks normal. Doesn't seem to hurt when we touch it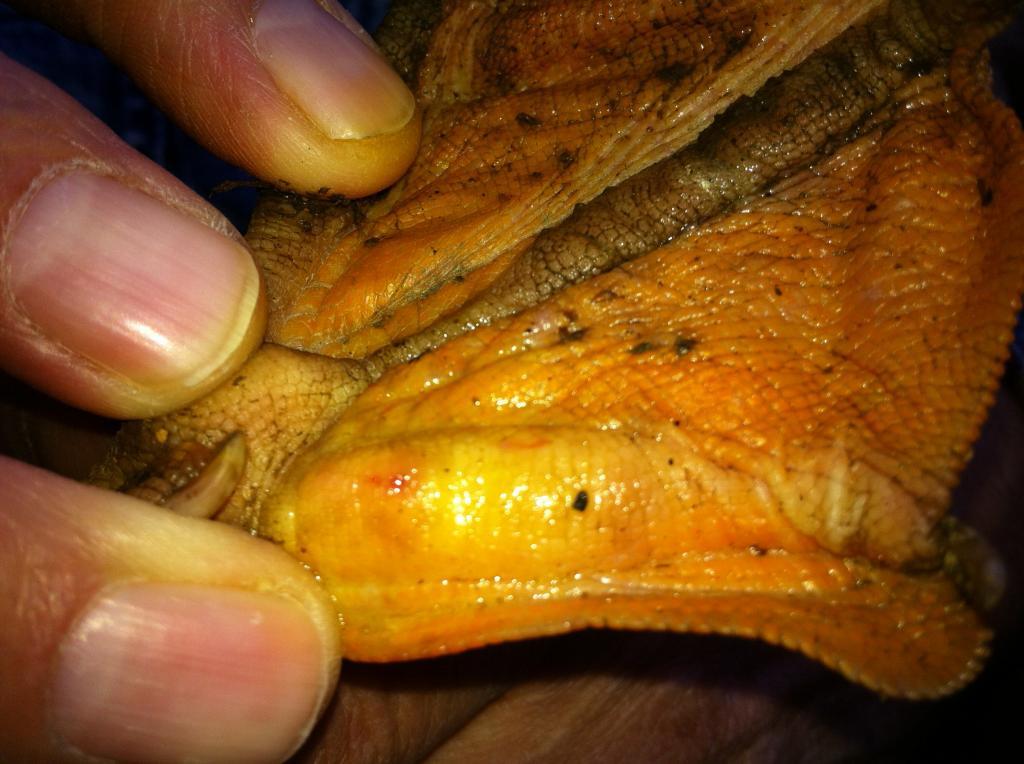 Doesn't look like bumblefoot, has no sore spot. I did prick it with a needle and no puss came out.

Any help would be appreciated.