I have fallen head over heels for this little guy. I hatched some Barred Rocks from SpeckledHen last fall and I ended up with 6 Barred Rock Roo's. Well this little guy has turned out to be a dwarf chicken. He has no legs, they are so short, and I was holding him last night and really looking at his feet and his toes are only about 1/2 the size of his hatch mates. He is the cutest little thing ever, and is really quite sweet.
Here is Midgie......
This is Max, one of his brothers. He is huge, and he is turning out so handsome!!!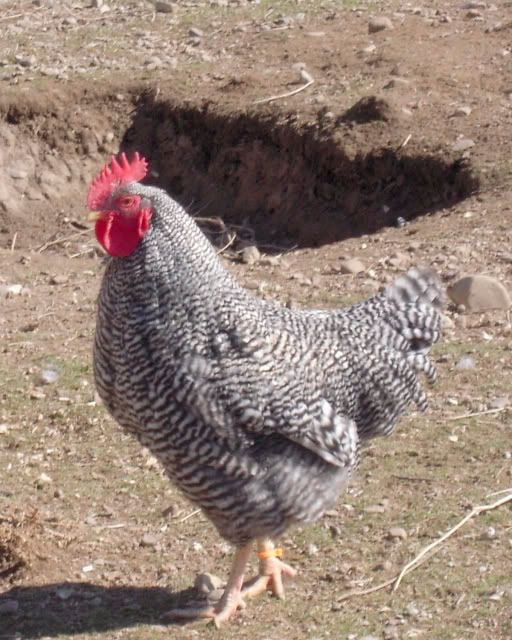 Here is a picture of Max & Midgie next to each other so that you can see the size difference..

Last edited: