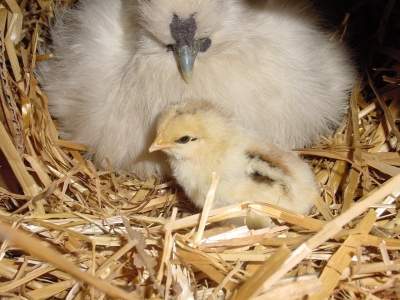 A couple days old... hatched 2-1-09
This chick was hatched by my Silkie, but is not from any of my chickens. It was from a neighbor's egg. He has a huge roo that he said was a cross of either a Barred Rock or Plymouth Rock and I think Cochin. It is a black and white roo from what I could see... I've only seen him in the distance. He also has an EE roo I think. The egg was a large brown egg. The hens are EE and also one of the Rocks, don't know which.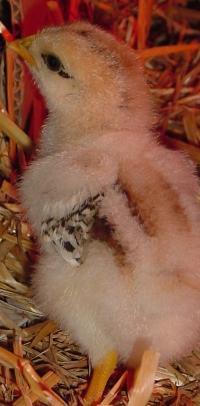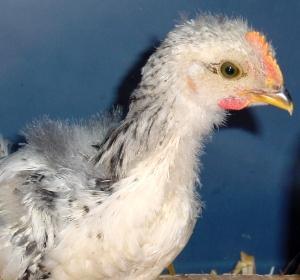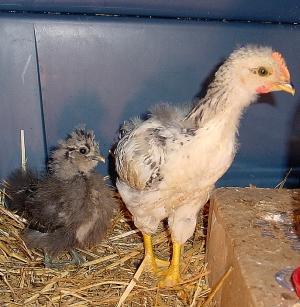 This picture was taken on 15th of March with it's nest mate, a little Silkie that hatched two days later. They are only two days apart by the size difference is just amazing!
Any idea of breed and sex? Editing to add: Do you think it has any EE in it since it has the eyeliner thing going on? But that it was in a brown egg is what is confusing to me unless he does for sure have an EE rooster. Hmm...
Last edited: