We've been eating the eggs almost as fast as they've been coming, but I finally managed to gather enough for a half dozen! Aren't they pretty?

Here are the girls that layed them:
Hula Hula
Goldie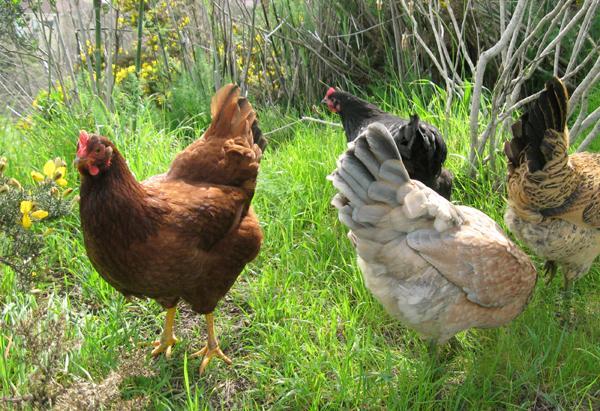 One question:
Goldie has been laying non-stop for about 22 days now. I thought Chickens took a one day break from laying every now and then. Is Goldie just a laying machine or is this typical of RIR's?