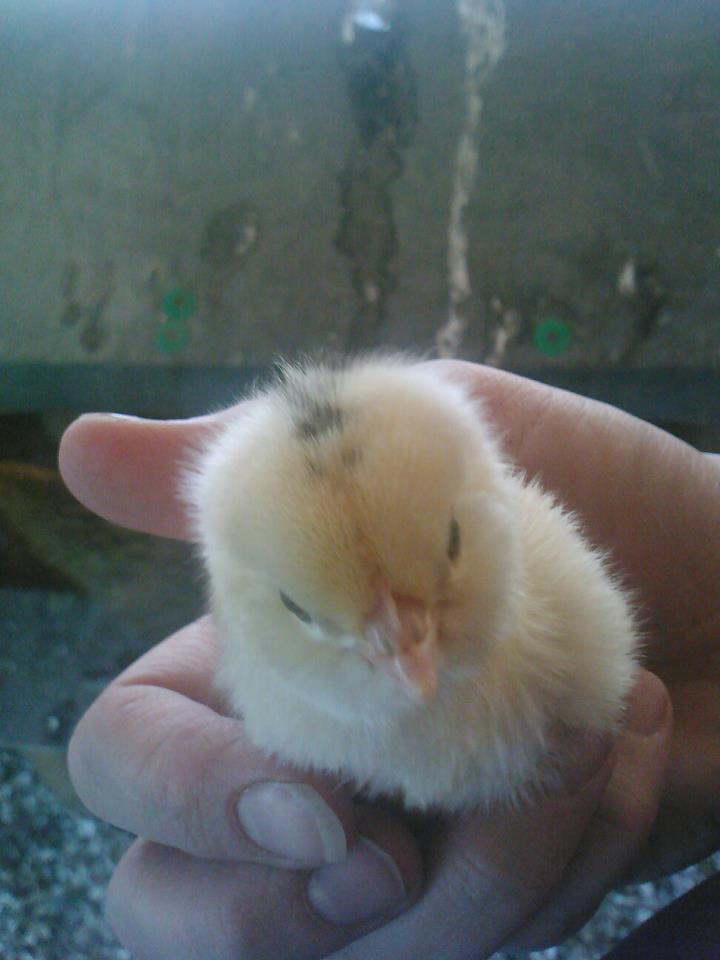 I made a new friend via the "egg list" page on facebook. This is a page that connects people that want to simple trade their eggs. I meet a girl in Philly that traded a dozen of her eggs for a dozen of mine. Yesterday two of the twelve hatched. The first to hatch was a rhode island white/americauana mix, the second was a pure rhode island white.
I have sexed the chick....so this little hen will be named Gizmo.
Let me know what you all think of little Gizmo....