Adapted this design from an HGTV Internet (Custom Chicken Coop Plans) article. I adapted the design details. Approximately10ft x 6ft x 7ft tall. Exterior is CDX Plywood, caulked and painted. Roof is standard "R" panel with interior "closures" to seal between metal panels and roof eaves. Our coop is in a "chicken yard", about 25ft x 50ft.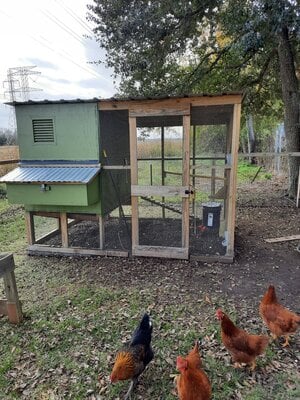 Side view. I added "V" support for (hopefully) added strength since in Houston area.
Removable poop board (2 panels under each roost bar). Made of 1x6 fence cedar with 3oz shade cloth stapled (stainless steel staples). Sprayed off daily into compost bin.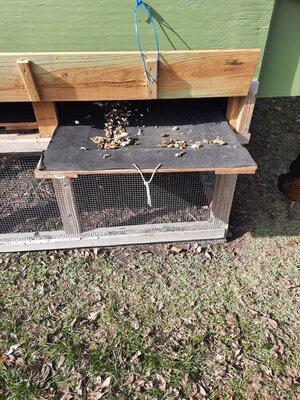 Poop board at compost bin.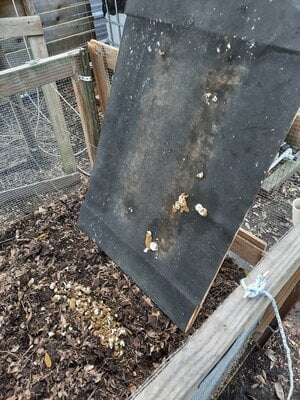 Interior view (door opening about 2ft wide). Details: poop boards sit atop "Dura-Slat". The Dura-Slat is screwed to the coop 2x4 flooring. Beneath the Dura-Slat is a large, removable screen panel that is about 4ft x 6ft. The screen and Dura-Slat allow for added ventivlation and to keep mosquitos out.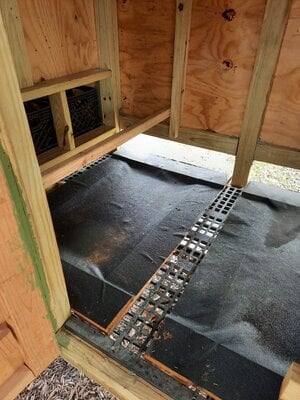 Screen panel partially pulled out.
"looking up" from bottom of coop. Screen panel sits on "runners" allowing for removal.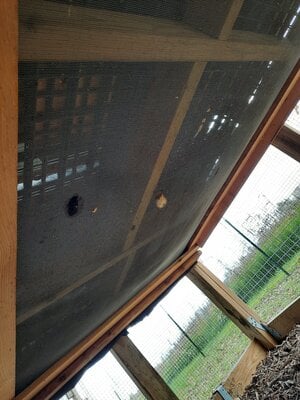 Additional ventilation and window for light. Ventilation is plastic "wall louver". Another louver on opposite wall.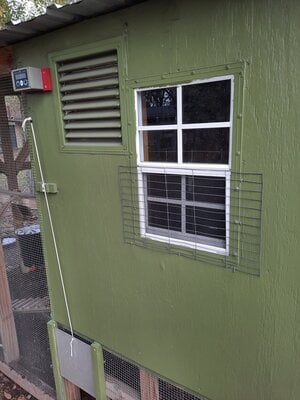 Chicken Door (Aluminum panel bot at Grainger). Pulley wheels are RC plane wheel hubs.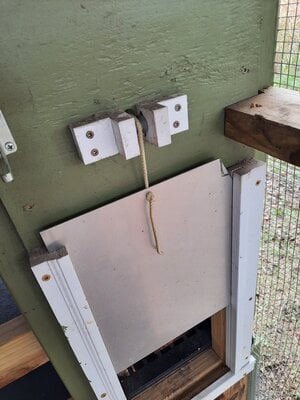 Second door allows hens to "chicken yard". The pulley on this side is connected to the above coop door. Single auto door (standard Chicken Guard opener) needed.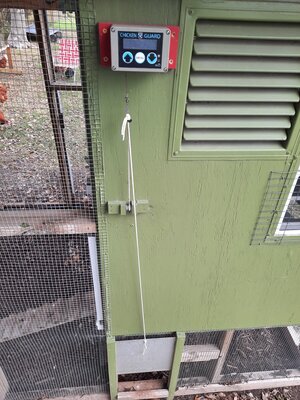 Pulley Detail from inside (Fence wire to keep hens off).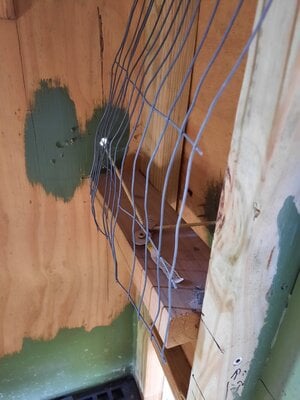 Nest box roof. Scrap pond liner to make gasket to keep water out at roof edge.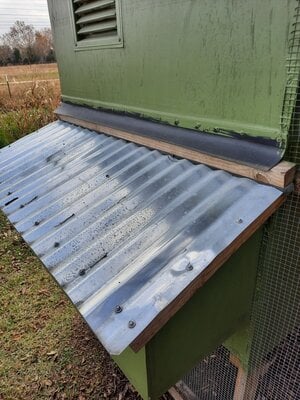 Nest boxes (turned this way because this batch not laying yet). Scrap 1x2 keeps door propped open. Hasp "locks" nest box roof and is secured with carabiner.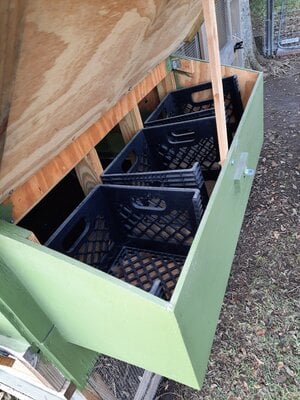 Coop is secured with Simpson ties. Bottom has metal strapping embedded into concrete "footings" in each corner. Hardware cloth is below ground (about 6-8 inches deep) to deter predators.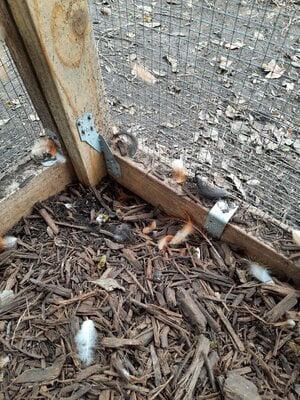 Bucket waterer (can adjust height).
Tube feeders outside of coop. Wheels make them much easier to move about. Vent flashing for added water/weather proofing.