BeakHouse's Mad Chicken Scientist
14 Years
Georgie is almost a year and a half old and has a health history. She was a normal, robust BR up until a spill off the roost this Spring in which she fractured her pelvis. She recovered after 7 weeks inside, though she never regained laying status.
She began a molt about a month ago, like all of her sisters, and then began to (finally) redden up again for the first time since her injury. Her comb, which had flopped during her convalescence, began to right itself. Suddenly, about a week ago she began looking as though she felt unwell, and very quickly she turned bright yellow/orange.
She eats 1/2 Layena, 1/2
Manna Pro
Trip-L-Duty, with some Game bird feed (24% protein) thrown in for the molt. They all have oyster and grit free will, as is the food. No medications, save that I wormed them with Wazine the same day I decided she was ill- her symptoms haven't changed due to the Wazine.
I'm not certain if she has an illness or jaundice or what- I've never seen this or experienced anything like it. She had a mildly runny nose two nights ago, but it was cold out and so did I! She got confused and walked into the open banty shanty on her way to the coop that night and due to low light, couldn't find her way out (the door was the opposite direction from the visible light of the coop, so she paced the hardware cloth facing the lit coop, panicked, until I got out there). She's never done that before and looked unwell. The next day I decided to isolate her, but I have 60 chicks inside, so it's difficult!
Does anyone know what is going on with her?
This pic really doesn't do her coloring justice- she looks like a liver disease victim.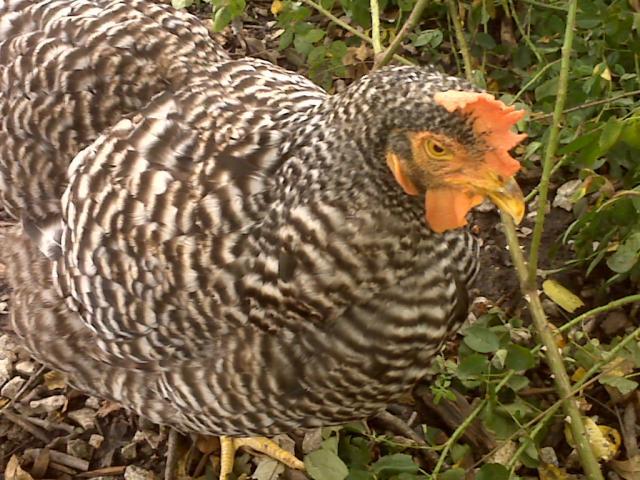 Last edited: