I made three new bucket feeders last night. Super easy and each holds about 50lbs of feed.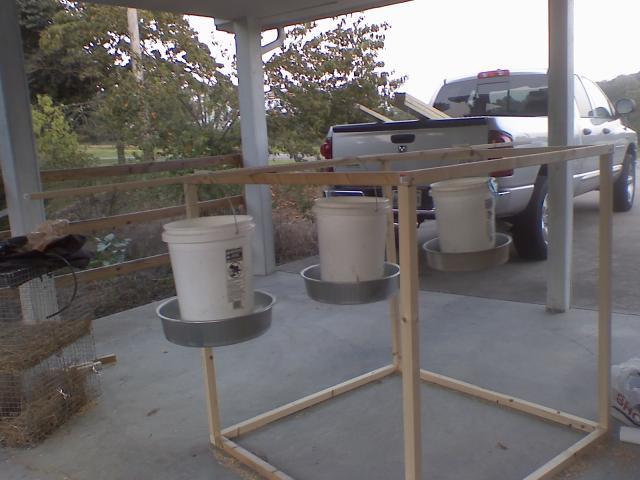 I used plain ol 5 gallon buckets from
Walmart
(or
TSC
, Home Depot, Lowes, ETC) - $2 each
Plain lids (not shown) - $1 each
Hog pans (from
TSC
) - $4 each
3/8" bolts, washes, screws - $0.67 per feeder's worth
So here are my $8 feeders. Not bad considering a 30lb feeder is at least $20 these days. I made all 3 for less than $25.
I screwed the pans to the buckets but left about a 2inch gap between them....and drilled out 2" holes in the bottom of each bucket so the feed could run straight into the pan. Super easy. The higher pan keeps the birds from billing it out.......today is the first day of use so I'll let you know how it goes.